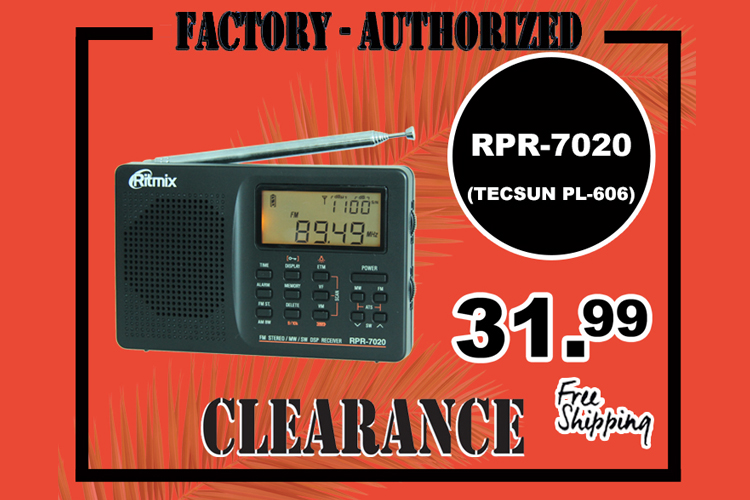 Many thanks to SWLing Post contributor, Troy Riedel, who writes:
Anon-Co is offering a Tecsun PL-606 Clone for $31.99 shipped. It's badged as a: "Ritmix RPR-7020". I've never heard of that badging/brand, maybe you have?

Kaito (via Amazon) currently prices the PL-606 at $41.80, Amazon's price is $46.50.
Click here to view special on Anon-Co's website.
Thank you for the tip, Troy! That is a great price for the PL-606 and Anon-Co is a retailer I certainly trust. I've never heard of the Ritmix name either.