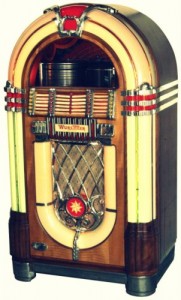 I've just learned that The Mighty KBC will broadcast The Giant Jukebox on Sunday from 00:00 – 01:00 UTC. 
To be clear, that's tonight in North America–and only four hours from time of this posting!
Frequency will be 9,925 kHz.
I'll try to listen from here in Québec. I hope their 125,000 watts will punch through the local QRM!