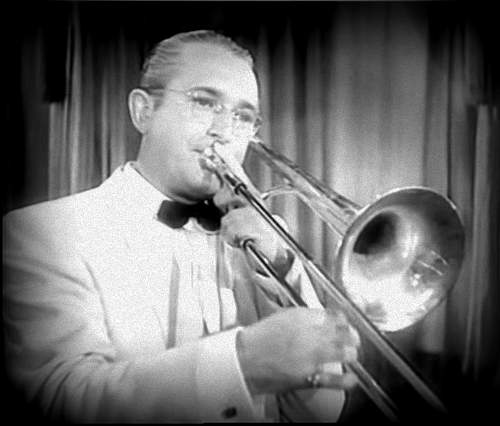 Below you'll find a short video of my 1945 Scott Marine Radio Model SLR-M playing Tommy Dorsey and his Orchestra's  jazz-infused version of "March of the Toys" from Victor Herbert's holiday classic "Babes in Toyland."
It's a little holiday time-travel I cooked up for you on this great vintage rig. I'm actually playing the song via an SStran Model AMT3000 AM transmitter I built from a kit (more on that in a future post). The transmitter has been set to 1410 kHz, to which the SLR-M is tuned.
Though the microphone on my Flip Video camera makes the sound in this little recording tinny (you'll have to trust me that, live, it's remarkably warm and rich), it does feel a bit like radio time-travel to hear a 1940s-era song played on a 1940s era-radio. This is just how WWII servicemen might have heard this music.
For your holiday enjoyment: "March of the Toys" by Tommy Dorsey and his Orchestra: