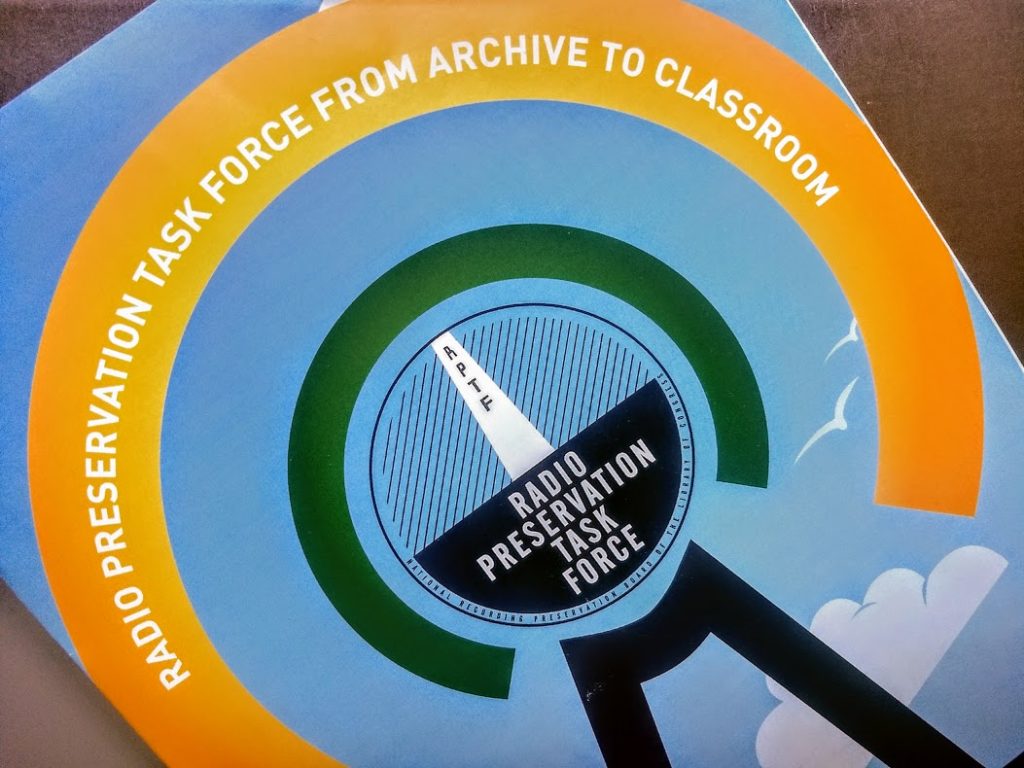 SWLing Post readers might recall that, last year, I had the distinctly great honor of presenting at the 2017 Radio Preservation Task Force meeting at the Library of Congress.
Several readers have asked me to share my experiences at the conference, so I'll note the conference highlights here.
I attended all three days of the conference. The first day (Thursday, November 2) was held at the Woodrow Wilson Center and focused on Cold War broadcasting. It goes almost without saying that this was absolutely fascinating.  I learned a great deal. One of the day's recurrent discussion themes, for example, focused on the keen awareness of those inside the Iron Curtain that they had been regularly subjected to propaganda.  In other words, the Cold War somehow created very discerning news listeners savvy enough to separate fact from fiction quite skillfully––an ability that many fear may (unfortunately) be eroding among today's media audiences.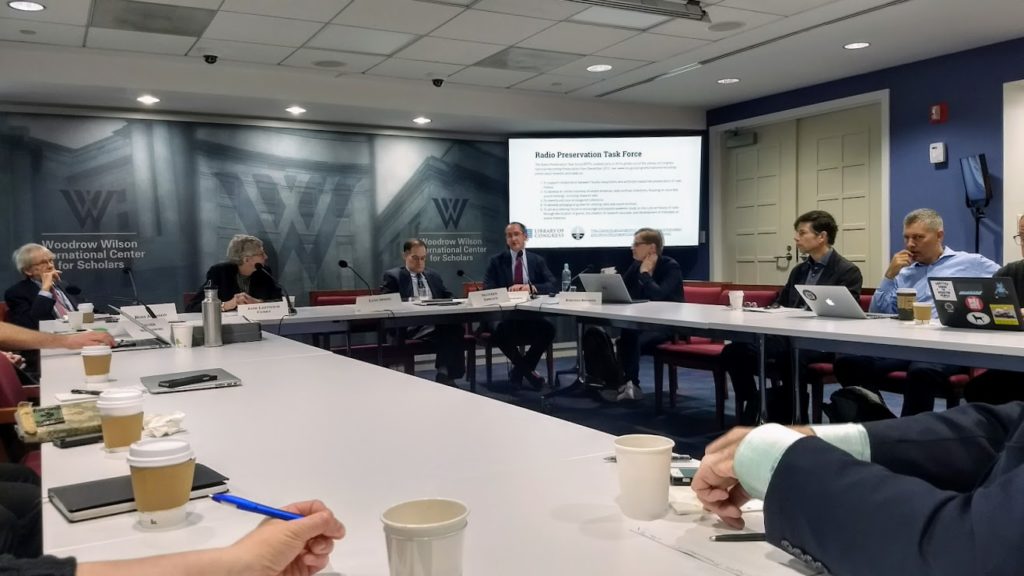 That afternoon, SWLing Post reader, Phil Ewing, took me on an amazing tour of NPR's new headquarters [thanks SO much, Phil!].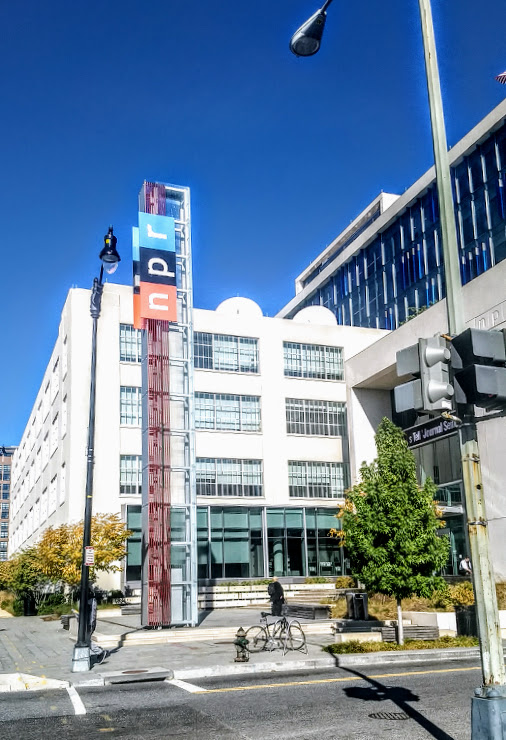 Later that afternoon at NPR, I attended an event celebrating NPR's founding father and mission creator, Bill Siemering.  Bill and I co-presented at the Winter SWL Fest in 2011, and I admire him greatly both as a journalist and as an individual; I particularly enjoyed the opportunity to be at this event held in his honor.
Friday and Saturday sessions were held at the Library of Congress and were equally riveting as they covered nearly every aspect of radio preservation.
I was on the Digital Curation panel along with Charles Hardy (West Chester University and National Council on Public History), Jonathan Hiam (New York Public Library), Matt Karush (George Mason University and Hearing the Americas), Elena Razlogova (Concordia University) and Mark Williams (Dartmouth College and Media Ecology Project).
The discussion was dynamic, and to my pleasure, our Radio Spectrum Archive was quite the hit. The sincere interest in this project was beyond encouraging.  Indeed, after my presentation, I wasn't able to address all of the questions from those in the audience because there were so many in line to speak to me about it; eventually the LOC had to re-arrange the room for a televised event, the 50th anniversary of the Public Broadcasting Act.
But there's more.  And it's a great ending to our story, which is really only a beginning: via Alex Stinson with the Wikimedia Foundation, I was introduced to the Internet Archive team last month, whom, to our profound delight, has wholeheartedly agreed to support the Radio Spectrum Archive by giving us nearly unlimited space to store our massive collection of spectrum files.
In a word?  This conference was brilliant. There simply couldn't have been a better outcome for the Radio Spectrum Archive and I enjoyed every minute of it.
Many thanks to the entire RPTF team, especially Director, Josh Shepperd, for putting this spectacular event together.
I've been invited to a couple other archive conferences as a result of the RPTF meeting, and I'll give these some consideration.  Regardless, I know this: I'll make room in my schedule for the next RPTF conference. No way am I missing it!
And at the next conference I look forward to speaking to each one of those people with whom tight scheduling prevented my speaking at this one. After all, it's this kind of enthusiasm that assures the Radio Spectrum Archive's future.
If you'd like a more in-depth report of the RPTF conference, check out this article in Radio World (via Richard Langley). If you'd like to learn more about the Radio Preservation Task Force, check out their website by clicking here.
Many thanks to my buddy, Bennett Kobb, who also gave me a tour of the brilliant LPFM station, WERA (96.7) in Arlington, VA–what an incredibly dynamic station and staff!
I'd also like to thank my friend Kim Elliott for generously hosting me during the multi-day event. Even modest accommodation in the DC area is very expensive–no doubt, Kim's hospitality made the conference a reality for me. Thanks again, Kim!