Many thanks to SWLing Post contributor, Bill Meara who shares this story on the SolderSmoke Podcast and notes, "With more to follow…"
From the Last Whole Earth Catalog (1971) — Short Waves — Part 1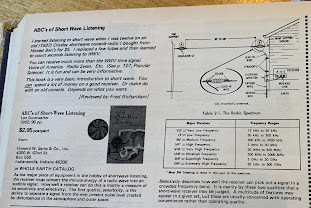 Having recently returned from San Francisco, it seemed somehow appropriate for me to take a look into the Last Whole Earth Catalog (1971). I picked a copy of this book up some time ago. There is some radio stuff in it, a lot of it on shortwave listening. [To the right] is one article. I'll post more in the days ahead.
It was around 1973 that I gave my cousin's husband Mike an S38-E shortwave receiver. It is a wonder that he survived. He did report electrical shocks.
Click here to read this article and listen to the episode via the SoderSmoke website!