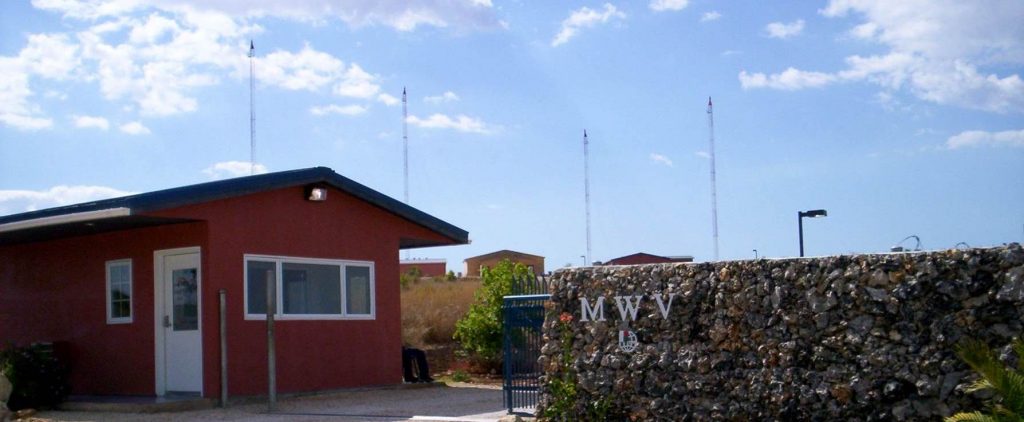 (Source: Radio World)
World Christian Broadcasting launched its second shortwave station, Madagascar World Voice, on Easter Sunday in late March.
The nonprofit organization is based near Nashville, Tenn. Station KNLS launched in 1983. 
President/CEO Charles H. Caudill announced the launch. "More than 10 years of planning and work have gone into making Madagascar World Voice a reality," he said in a statement.
[…]WCB said the new Madagascar World Voice airs 13 hours daily in Arabic, African English, International English, Mandarin Chinese, Russian and Spanish. The signals will reach Africa and the Middle East, and most of Europe and South America.[…]
Read the full article at Radio World online.
Many thanks to SWLing Post reader, Mike H, who shares the following Summer A-16 schedule for Madagascar World Voice:
MADAGASCAR   Summer A-16 of WWCB Madagascar World Voice
0100-0200 on  9665 MWV 100 kW / 040 deg to SoAs English
0200-0300 on  6190 MWV 100 kW / 250 deg to SoAm Spanish
0300-0400 on  6150 MWV 100 kW / 265 deg to SoAm Spanish
0400-0500 on  9480 MWV 100 kW / 295 deg to CeAf English
1800-1900 on  9570 MWV 100 kW / 355 deg to EaEu Russian
1800-1900 on 17640 MWV 100 kW / 310 deg to CeAf English
1900-2000 on 11945 MWV 100 kW / 355 deg to N/ME Arabic
1900-2000 on 13710 MWV 100 kW / 340 deg to EaAf Arabic
2100-2200 on 11615 MWV 100 kW / 325 deg to WeEu Chinese
2200-2300 on  9455 MWV 100 kW / 055 deg to EaAs Chinese
2200-2300 on 11770 MWV 100 kW / 325 deg to NoAf Arabic