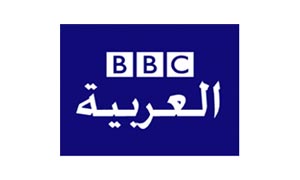 SWLing Post reader, Allen, writes:
BBC's Cyprus relay station is being closed down today after more than 50 years of service. The BBC currently uses the station to broadcast its Arabic radio service to the Arab world on short wave. The BBC will still incur the cost of making its Arabic radio service in London, but it will only be available to listeners if Arab governments permit it, as the radio channel will only be available online or where governments have permitted the BBC to have an FM licence.
So – Saturday (today) is the last day that the ten million Arabic radio audience will be able to listen on short wave.
If all Arab regimes were really democratic enough to have a permanently free media and allow the BBC on, what is the point of the BBC Arabic anyway? But do we really believe that all the Arab world is free and democratic??
It is also another blow to the English World Service. World Service listeners lost their medium wave service to Europe on 648 two years ago. The closure of Cyprus means that the continuous World Service English medium wave service to Israel and surrounding countries on 1323 kHz also ends today.
For the time being, the Arabic medium wave to small parts of the East mediterranean will continue from another part of Cyprus. This will carry English for just two hours of daytime and two hours in the middle of the night on 720kHz.
The Cyprus relay station was taken over by the BBC as a result of the Suez Crisis.
It is part of the WS strategy to move from short wave and radio into television forced through against the views of World Service traditionalists by Peter Horrocks (head of Global news) and a contender to replace Helen Boaden as head of BBC news.
Peter Horrocks has no radio background, as former editor of Newsnight.
Peter Horrocks has diverted much of the 200 million pound annual World Service budget into making television programmes given free to local stations in Africa, and India. The flaw in that is that the BBC has no guarantee that the programmes will get through local consorship.
This is also the last Saturday that rural areas in Africa will get the Saturday afternoon Premier league live soccer commentary and other sports coverage from World Service. English short wave is being cut by 60 per cent from this weekend, with only 6 hours a day left – and no live sport on Saturday. It will be available if you are in a big city with an FM BBC relay, but most listeners still rely on short wave in Africa.
The only upside is that – at least this six hours a day in English seems to be guaranteed for another 10 years, as that's the length of the BBC contract with the transmitting firm, Babcock.