In this BBC World Service report, Mark Whittaker explores Digital Radio Mondiale (DRM) and, especially, its potential in India. Use the embedded player or link below to listen:
(Source: Audioboo via Tarmo Tanilsoo on Facebook)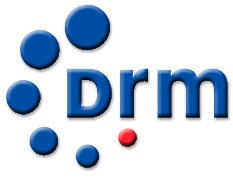 You'll note the BBC World Service fails to mention that DRM has been in use now for over a decade.
The report ends by suggesting that portable DRM receivers will be on the market in a few months. Even if DRM radios start appearing, whether or not they'll be effective and inexpensive remains to be seen. So far, portable DRM radios have been mediocre performers (at best) and relatively expensive.
Don't get me wrong: I would love to see DRM take hold, I just have my doubts. DRM might stand a chance if a manufacturer like Tecsun were to build an inexpensive portable radio, with a form factor much like that of their other portables. If they made a DRM version of the PL-380, for example, it could be a winner for both the company and the medium/mode.
By the way, if you've never heard what DRM sounds like over the shortwaves, I just posted a fifty eight minute recording of All India Radio on the Shortwave Radio Audio Archive. Contributor, Mark Fahey, recorded the broadcast from his home in Australia.
I've embedded a link to the audio below, but you can listen to the broadcast and read Mark's notes on the shortwave archive (click here).