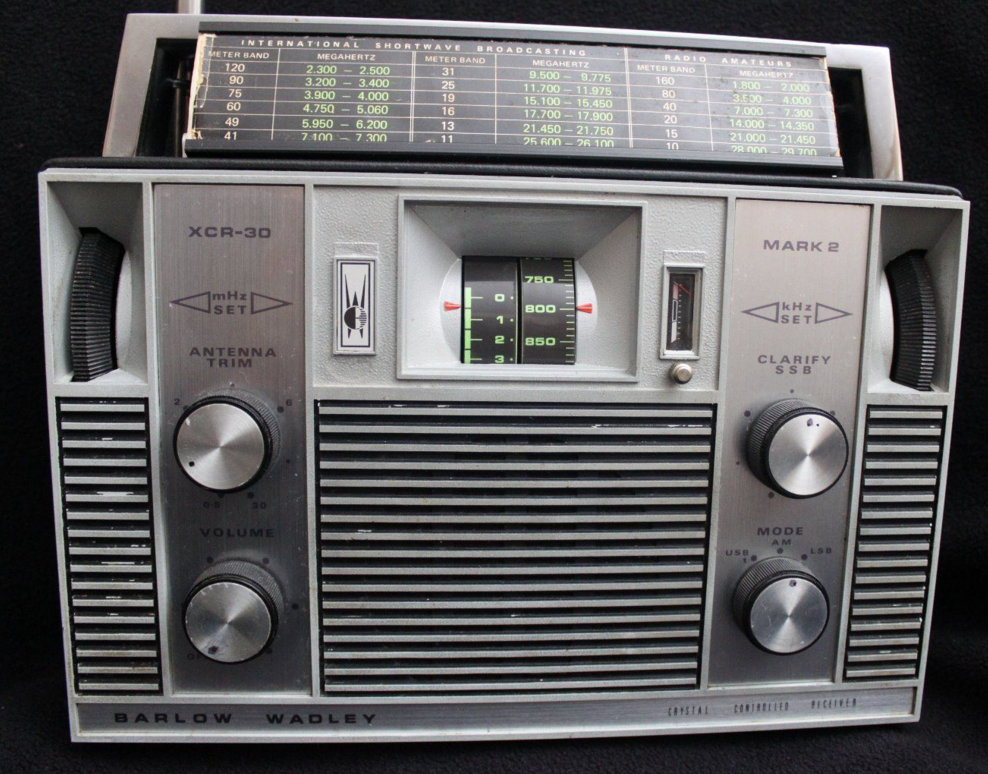 Many thanks to SWLing Post contributor, Dan Robinson, who writes:
Barlow Wadley's show up every now and then on Ebay, but infrequently with the original papers.
Rarely, one sees them with  the original box. These are great representatives of SW radio history, though you have to take care to ask question of the seller.
This price appears to be quite high (roughly $490 US), especially for a radio without the FM band, which was added in later production runs:
Thanks, Dan! Someone brought one of these to the SWL Fest some years ago and it attracted quite a crowd.  I've never had one on the air, though–very curious how well they perform.
Are there any SWLing Post readers who own the Barlow Wadley XCR-30? Please comment!