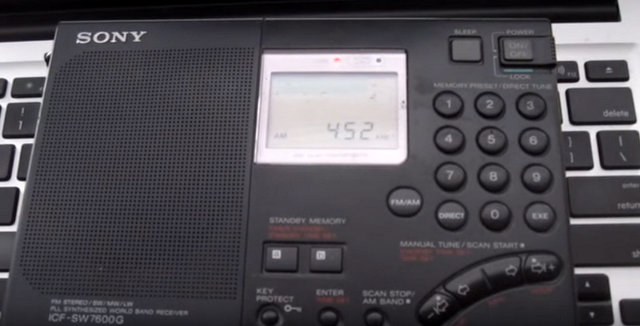 SWLing Post reader, Chris Smolinski, writes:
Here's my Mac Book Pro (2010 model) playing Mary Had A Little Lamb over the radio, by modulating the RFI (Radio Frequency Interference) produced by it and other computers. As picked up on a Sony 7600G receiver. I found the best reception was on the long wave band, although I could continue to hear it well above the AM (medium wave) band, past 1700 kHz. The signal was pretty much everywhere, no matter where I tuned, in 1 kHz steps.
Picking up radio emissions from computers is one method that can be used to spy on them.
I used the source code available here: https://github.com/fulldecent/system-bus-radio
If you want to see some radio related software I've written, please visit http://www.blackcatsystems.com
Click here to view on YouTube.
That is fascinating, Chris. While I was well aware that computers and mobile devices (of all stripes) produce RFI, I had no idea that it could be used for spying. I love how you've manipulated this interference to play a tune! What a creative hack!