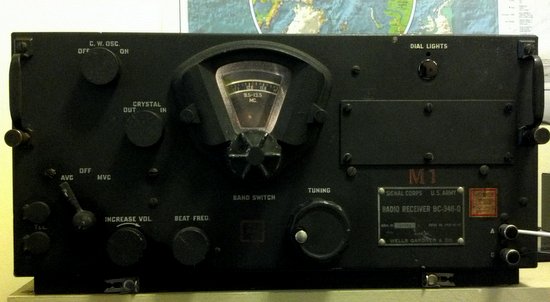 Radio Waves:  Stories Making Waves in the World of Radio
Because I keep my ear to the waves, as well as receive many tips from others who do the same, I find myself privy to radio-related stories that might interest SWLing Post readers.  To that end: Welcome to the SWLing Post's Radio Waves, a collection of links to interesting stories making waves in the world of radio. Enjoy!
---
Experience in amateur radio can be a boon to the radio engineer
Starting in the 1920s and through the '60s, almost every broadcast engineer was a licensed amateur radio operator. That has changed a bit, but the importance of being a ham has not.
Both environments involve getting an RF signal from Point A to Point B. But it is interesting to note that radio broadcast and amateur radio are similar and yet so different.
For those who don't know much about ham radio, I'll tell you that communicating locally or internationally, via licensed amateur radio, can be a fascinating and challenging hobby. There are about 700,000 hams in the U.S. and an equal number worldwide.
Physics
Broadcast and amateur radio operate under the same laws of science. Transmitters, transmission lines, antennas and receivers make up an RF path to convey a message.
Broadcast engineers know that signal propagation on AM and FM bands is dramatically different. It is because our FM band is roughly 100 times the frequency and 1/100th the RF wavelength of that on the AM band. Engineers also know that 950 MHz STL signals are line-of-sight and roughly a 10-times jump in frequency from FM broadcast frequencies. Each band has its own challenges in getting a useable signal through. [Continue reading…]
Retired sergeant remembers what it was like on the 'front line of the radio war'
At age 97, Marjorie Stetson has never told anyone her secret code number — until now.
That's the identity code — 225 — that she typed on every page of her highly classified work for the Canadian Armed Forces during the Second World War.
The retired sergeant's wartime work was so covert, she said, she had to sign 15 separate copies of Canada's Official Secrets Act.
"Nobody knew where I worked," Stetson told CBC News from her home in Massachusetts ahead of Remembrance Day. "Nobody knew what we did. Even my parents never knew what I did in the service."
Her husband, an American sailor she met at a celebration marking the end of the war, passed away a decade ago. She never told him what she really did during the war.
Today, Stetson herself is only now learning about the true scope of her role and the significance of all those sheets of white paper she filled with encrypted messages from Japan. [Continue reading…]
Czech public radio '?eský Rozhlas' is stepping up its information campaign for listeners receiving mediumwave programmes, ahead of the planned switch-off of transmitters by the end of 2021. Since 1 November, more announcements have been broadcast to warn users and a call centre has been set up to explain the possible listening alternatives (from FM to DAB). In the run-up to Christmas, public radio will launch an intensive advertising campaign in the print media and online magazines on 22 November to promote the purchase of digital DAB receivers to replace analogue radio. [Continue reading…]
Seamus Ei8EP reports on the IARU Region 1 website that the 358 page Final Report on the Study on the evaluation of the Electromagnetic Compatibility Directive has now been published.
It is publicly available, free of charge, from the Publications Office of the European Union. The Political Relations Committee of the IARU Region 1 responded recently to a European Commission Roadmap on the environmental impact of photovoltaics.
The radio spectrum is an important finite natural resource which must be protected. While PV technology of itself is to be welcomed, the IARU submission pointed out the inherent problems of non-compliant installations, particularly the installation or retro-fitting of optimisers which can produce significant spectrum pollution for very limited efficiency increase.
---
Do you enjoy the SWLing Post?
Please consider supporting us via Patreon or our Coffee Fund!
Your support makes articles like this one possible. Thank you!