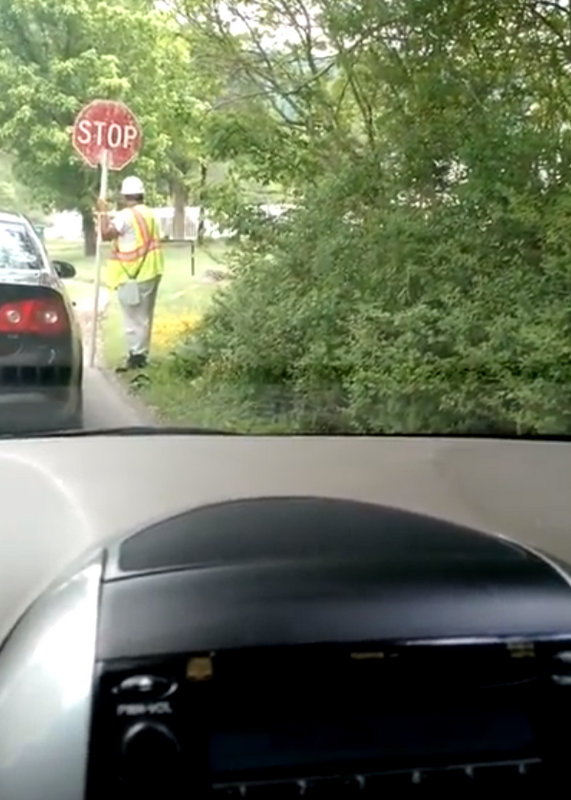 I've been evaluating the BST-1 car shortwave radio for a review that will soon appear in The Spectrum Monitor magazine.
I must admit: it's mighty fun to be able to listen to shortwave broadcasters through my vehicle's audio system.
Last week, the BST-1 saved my sanity, too. You see, I was in a rush to get to a morning appointment in town when Murphy's Law stopped me dead in my tracks!
A construction crew began resurfacing a two mile (unavoidable) stretch of asphalt road on my route. As the road crew set up their gear, I was forced to wait a full 20 minutes (!!!!) before being allowed to pass.
Fortunately, I remembered that I had the BST-1 hooked up in the car. I tuned to 9580 kHz and there was Radio Australia. Somehow, hearing my staple broadcaster soothed my nerves. I accepted that I would be late for my appointment and simply enjoyed the moment. In your face, Murphy–!!!!
Here's a very short video I made while stopped: