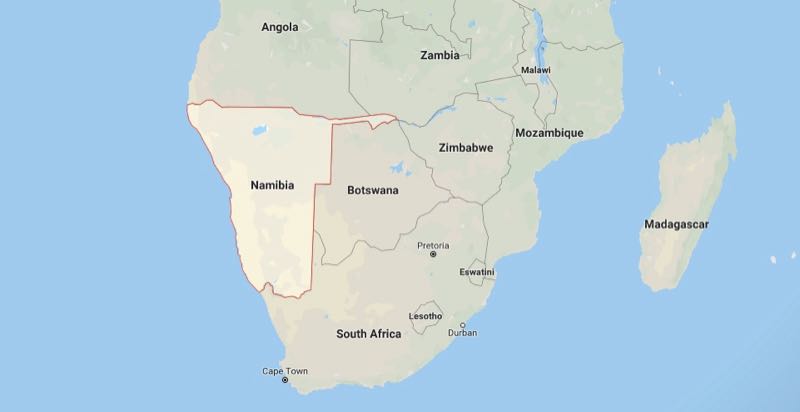 Many thanks to SWLing Post contributor, Rob Gray, who writes:
I recently returned back from a three-month trip in Africa (Namibia, South Africa, and Morocco) and had a couple of shortwave-related items that you might be interested in.

The rental car in Namibia had shortwave capabilities in the in-dash radio! The rental company was oblivious to the option when I mentioned it as a huge perk, I really don't think they understood or cared. The radio was a Sony CDX-G1200U, and while I find this radio for sale in North America, I don't see any mention of shortwave. I suspect shortwave is either an option for foreign markets (at least Namibia in this case), or possibly activated via a modification or firmware upgrade. Perhaps any shortwave enthusiasts travelling to other regions of the world might keep an eye out for this model.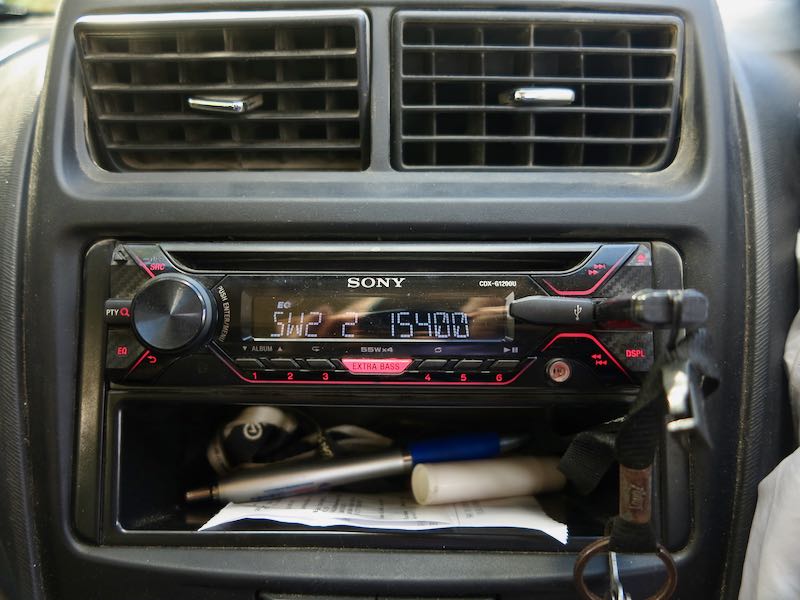 There were two 'bands', low (SW1) included some of the tropical bands up to 41 meters, and high (SW2) covered 31 meters through about 19 MHz or so. Decent coverage for casual mobile listening.

I found the performance of the radio quite satisfactory in Namibia, the BBC came in very well in the mornings and evenings. There was a little more on shortwave during the day in English, Channel Africa, etc., but the BBC was by far the best offering for listening.

Another equipment data point from around the world, this time in Morocco.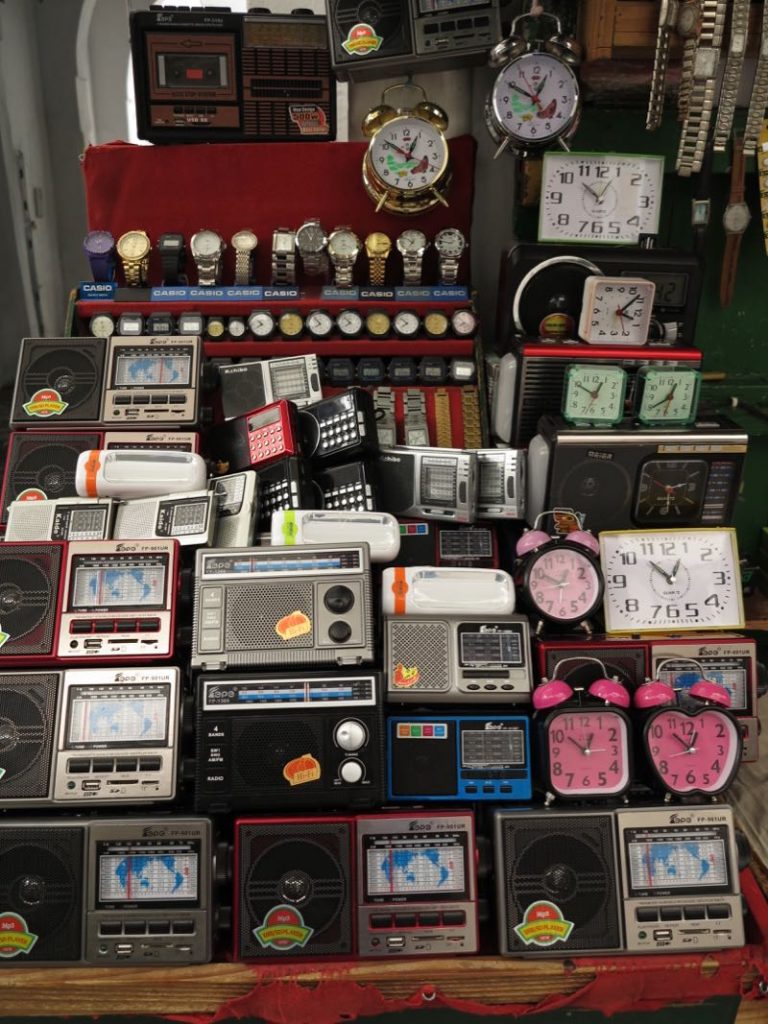 Several vendors in the Medina's sold various radios (of questionable quality). The photo [above] was taken in Tetouan (which isn't a touristy area) in March, but I did note similar for sale in Fez.
Brilliant, Rob! It sounds like you've visited some gorgeous parts of the world in your travels. I imagine on the long stretches of rural roads in Namibia, you could enjoy a proper low-noise environment for shortwave listening as long as the car itself didn't produce RFI!
Post readers: Have you driven a car recently that sported a shortwave radio capabilities?  Please comment!