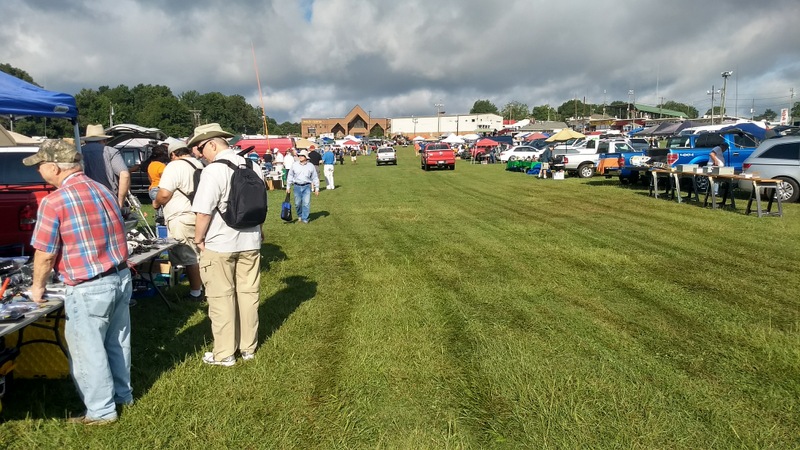 My Labor Day weekend was free of travel again this year, so I was able to make another pilgrimage to the Shelby (North Carolina) hamfest with my good buddy, Vlado (N3CZ).
The Shelby Hamfest–referred to, locally, as "The Grand-Daddy of them All"–has long been regarded as one of the largest hamfests in the southeast US. This is the third year I've made a concerted effort to publish a photo tour of the event.
Like last year, we set up a table in the flea market to sell a few items along with other good friends from the NCDXCC. In other words, once again, I was in selling mode, not buying mode, as I need to downsize some of my collection and use the money to offset costs of review radios, and some of the conferences I'm attending this year (including the Radio Preservation Task Force Meeting in Washington DC on behalf of our Shortwave Radio Audio Archive).
Overall turnout was a little less than last year, I believe. No doubt, this was due to the possibility of rain that never materialized. By lunch time the sun was out and the foot traffic increased.
Shelby Photo Gallery
Click on the thumbnails below to enlarge or comment on the photos:
Note that if you're viewing this post via our email newsletter, the embedded gallery (above) might not be viewable. Click here to view via web browser.