Many thanks to SWLing Post contributor, Eric McFadden (WD8RIF), who notes that the excellent website, Atlas Obscura, recently featured The Shipping Forecast:
Why a Maritime Forecast Is So Beloved in the United Kingdom

For the penultimate song on their 1994 album Parklife, Blur chose the swirling, meditative epic, "This Is a Low." The song envisions a five-minute trip around the British Isles as an area of low pressure hits.

"Up the Tyne, Forth, and Cromarty," sings the lead singer Damon Albarn, "there's a low in the high Forties." The song's litany of playful-sounding place names, including the improbable "Biscay" and "Dogger," may seem obscure to listeners abroad, but to a British audience, they resonate.

The song's lyrics were inspired by the Shipping Forecast, a weather report that is broadcast on BBC Radio 4 on behalf of the Maritime and Coastguard Agency. Sailors working around the coasts of Britain and Ireland, recipients of the wrath of the North Atlantic and North Sea, are the ostensible beneficiaries of the forecast.

But, for listeners who tune in while tucked in bed rather than sailing the high seas, the reassuring sound—a simple, steady listing of conditions in the seas around the British Isles, broken down into 31 "sea areas," most of which are named after nearby geographical features—is something more akin to the beating pulse of the United Kingdom, as familiar as the national anthem or the solemn chimes of Big Ben.[…]
Continue reading the full story via Atlas Obscura.
Thanks for the tip, Eric!
SWLing Post readers know that I'm quite a fan of The Shipping Forecast. We've posted a number of articles about the Forecast on the SWLing Post in the past–click here to read through our archives.
When I lived in the UK, I would often fall asleep and/or wake up to the Shipping Forecast. Here in the States, I can listen to the forecast live via the U Twente WebSDR, but I rarely remember to do so.
And, of course, I can navigate to the Radio 4 website and stream current and past forecasts on demand, but I find the audio a little too clean and full fidelity. I prefer listening to my maritime poetry via Amplitude Modulation (AM)!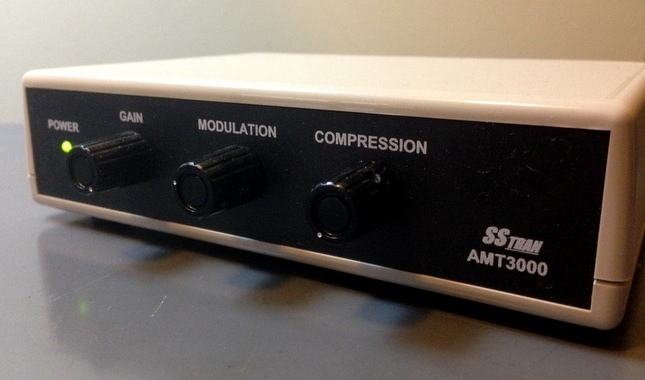 To satisfy my desire for some AM forecasts, this morning I fed my SSTran AM transmitter with audio from the Radio 4 website, then made a recording with my AirSpy HF+ SDR.
Here's my AM version of the Shipping Forecast:
Click here to download as an MP3.
For the record: this is what you get when you combine a radio and shipping forecast geek!