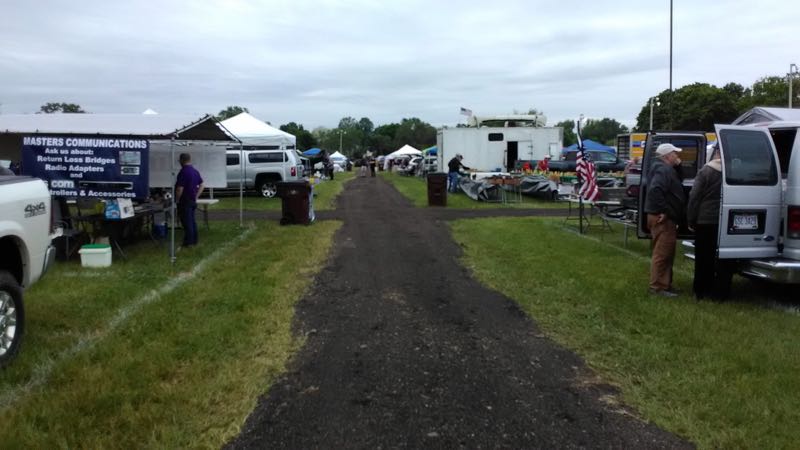 It was a long day at the 2018 Hamvention Friday, but we had a brilliant time. As always, it's a pleasure to meet so many SWLing Post readers and contributors–thank you for stopping by!
Below, I've posted photos I took at the Hamvention Flea Market this morning. Note that most of these photos were taken either prior to the flea market opening or just shortly after. The selection was pretty amazing. The rain did come and go throughout the day, but the recycled asphalt that was spread between the aisles did help keep mitigate the mud situation.
Click on the thumbnail to expand each photo. I've tried to include price tags when available although the camera phone I used didn't have the sharpest focus! I plan to post inside exhibit photos tomorrow.