How would Christmas Eve at the Front have sounded on a radio back in 1943?  Something like this…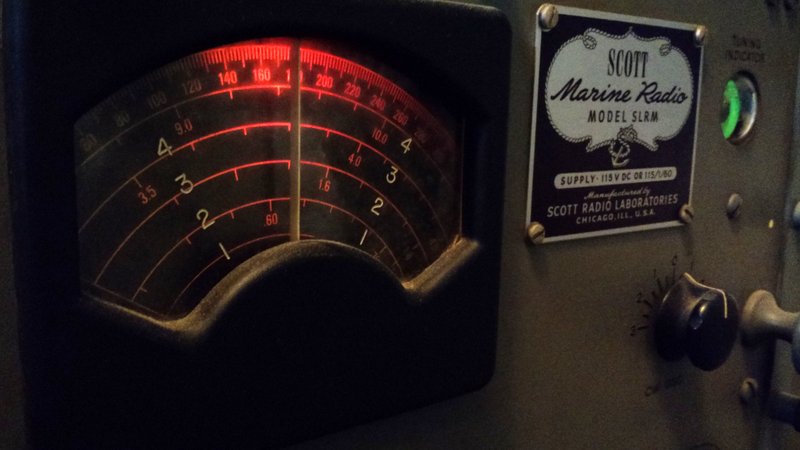 Christmas Eve, 1943:  America's third in WWII.
On this day, exactly three-quarters of a century ago, America tuned into a special live broadcast that would not only engage American listeners, but also every major network in the US at the time: CBS, NBC, and Mutual Broadcasting Company.  The simulcast program, "Christmas at the Home Front," starred troop entertainment veterans Bob Hope and Bing Crosby, as well as numerous others including screen actor Lionel Barrymore–also well-known for his regular portrayal of the miserly Scrooge in NBC's annual radio drama "A Christmas Carol"–and featured an address by then-President Franklin D. Roosevelt.
This broadcast also included live audio feeds from North Africa, Italy, New Guinea, Guadalcanal, New Caledonia, China, India, Panama, Alaska, Pearl Harbor and even Navy ships in undisclosed locations. Keep in mind, this was 1943. These audio feeds weren't carried over the Internet or a satellite network, they were shortwave radio signals from remote sites–signals that were bounced off of the ionosphere and back to the studios where they were incorporated in a live radio show.  No doubt, this holiday special required months of planning to orchestrate and perhaps even a leap of faith to execute.
Being something of a WWII radio buff, I've listened to this recording a few times in the past. And after receiving Bill's message about it recently, I listened again; the audio obviously came from a recording at NBC studios, very pristine considering the recording's age and the number of times it's likely been copied or changed formats, but also with demarcated track switches, not exactly as it would have sounded on the air at the time.
So I did what any self-respecting radio geek would do: I fed the recording into an AM transmitter to recreate the sound as it might have played on American radios of the time, and made an off-air recording of the entire broadcast.
Hopefully now, with the help of this recording, you may be able to imagine what families on Christmas Eve in 1943, huddled around their radios, might have experienced as they strove to feel a little closer to loved ones serving in the war, while enjoying a little light entertainment and absorbing the latest message from their president.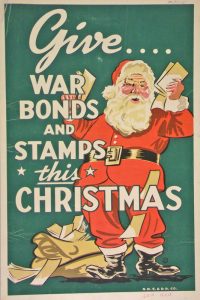 But it's also meaningful to note that times have certainly changed since 1943.  Without a doubt, it's often easy to be lulled into a nostalgic appreciation of that time, and former times generally, made all the rosier by the present knowledge that the outcome of the war was, in many respects, favorable to us.  But those who know history know the truth: that war is hard, that our struggles both here and abroad were real, and that people died–as many as 85 million.  When the drama was over, the fallen did not rise again to play in another film; they were gone, forever.  This is the grim shadow that lies beneath the warmth of entertainment broadcasts like this one.
Fortunately, our civilization continues, and will always view the war and the political circumstances surrounding it through the fading glass of advancing time and hear it through the crackle of increasing distance.  And fortunately, our then-enemies are now among our strongest allies.  We have a diverse and international audience here at the SWLing Post, so I hope this recording is recognized for what it is: simply a moment in entertainment history that the passing of time allows us to enjoy, during a war the likes of which we hope never again casts such a shadow over us.  One such was enough.
Now sit back, close your eyes, and set your time machine's dial back to Christmas Eve, 1943…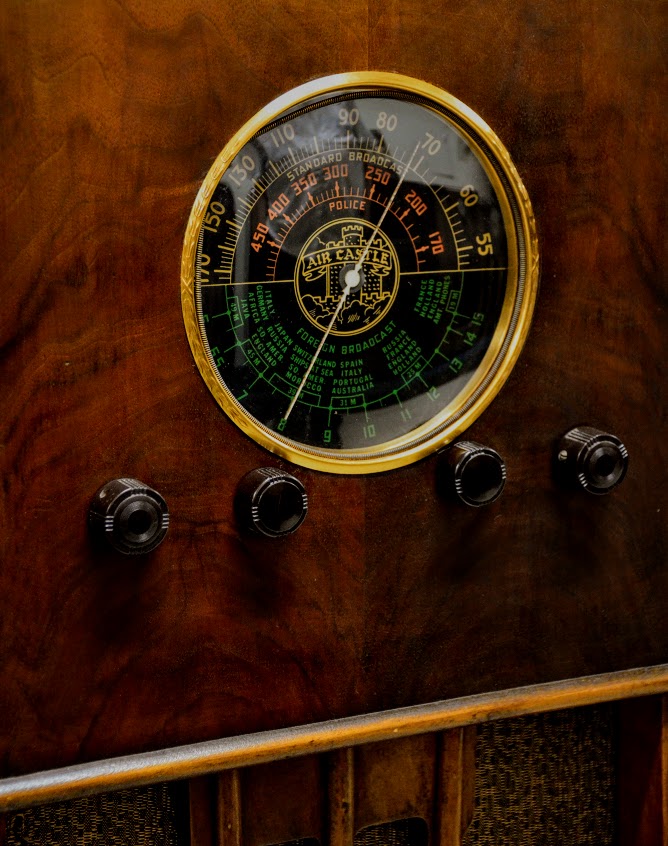 Imagine you've just turned on the family console radio, the frequency dial gradually warming with its familiar glow, and have tuned to your local NBC station; soon, the voices of well-known entertainers begin to fill the parlor and the rest of the household, their tasks or play momentarily abandoned, quietly join you there to listen…
Click here to download this recording.
Many thanks to SWLing Post contributor, Bill Hemphill, who reminded me of this show recently when he shared this excellent feature article from the American Legion website.