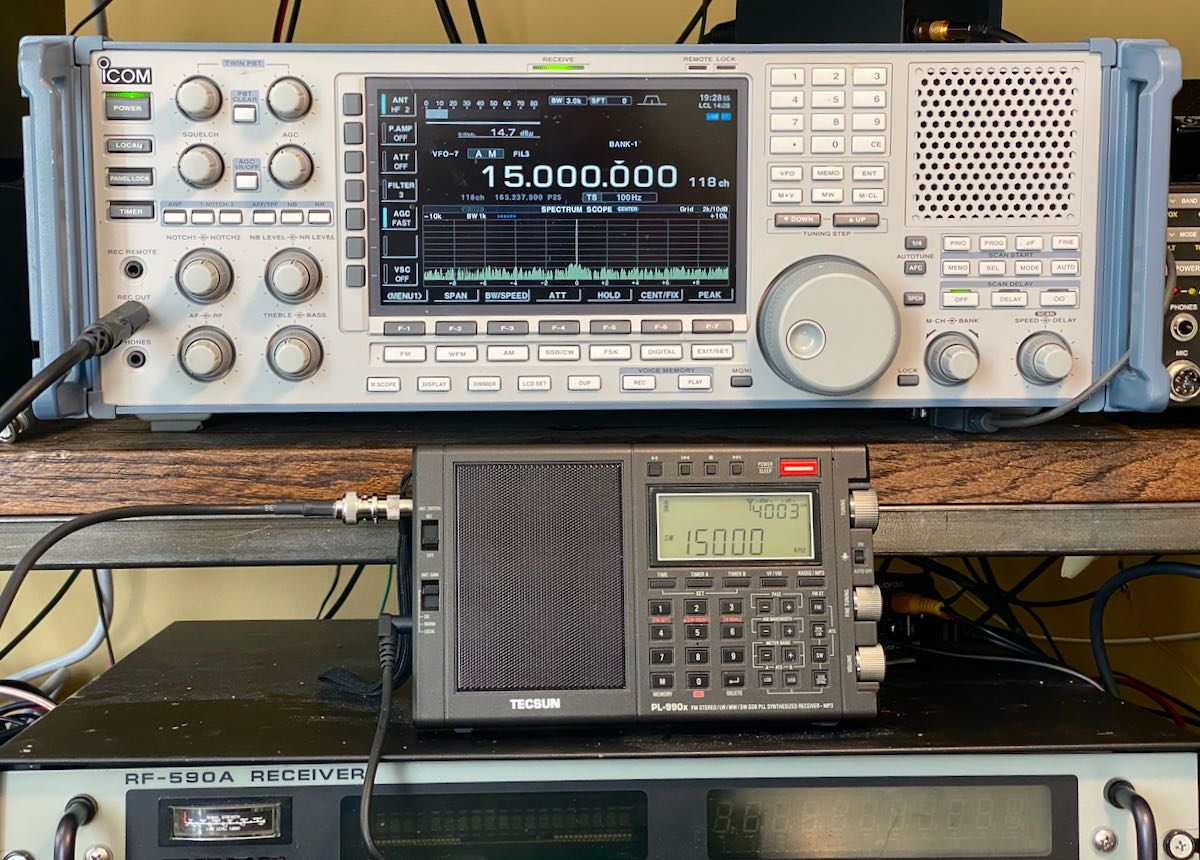 Many thanks to SWLing Post contributor, Matt Blaze, who shares the following comparison of the new Tecsun PL-990x and the benchmark Icom IC-R9500 communications receiver.
Matt's excellent comparison  is in audio form. I highly recommend listening with headphones or, at least, an audio device with separate left/right channels as his comparison takes advantage of this.
I love not only how he set up this comparison with both radios sharing an identical antenna, but his evaluation also explores how well the PL-990 handles a proper external antenna via its external antenna jack.
Click below to listen to Matt's piece, or right click here to download the audio:
Thanks for sharing this, Matt. You've inspired me to do similar narrated audio comparisons!