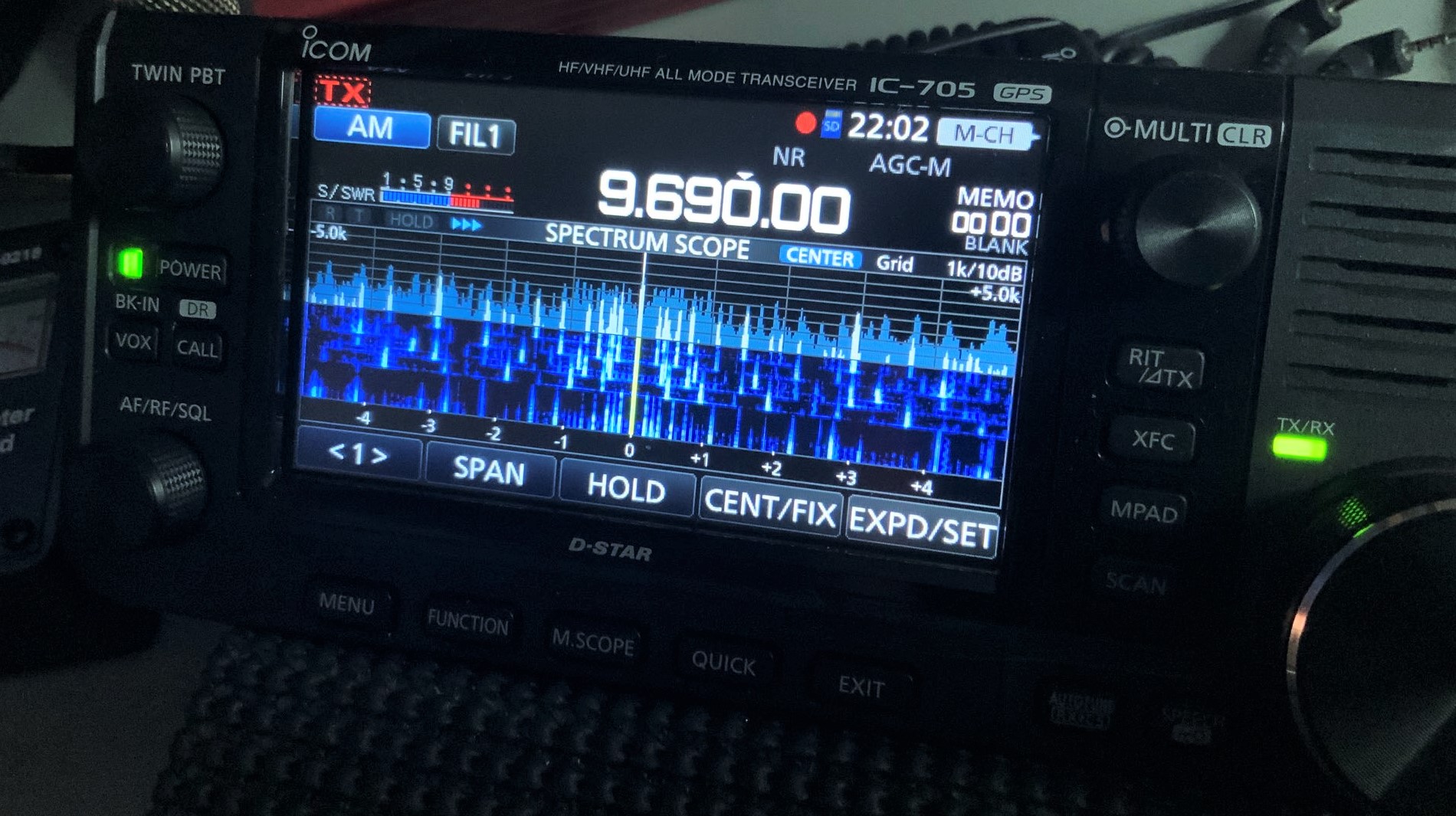 In 2019, shortly after Icom announced the Icom IC-705, I speculated that this rig might be a contender for "Holy Grail" status.
I must admit…the more I use this radio, the more I love it. It is a proper Swiss Army Knife of a radio. Even though I've owned and operated it for a few months, I still haven't explored all that it can do, and I keep finding features I love.
Case in point
Yesterday, I upgraded my IC-705's firmware. Unlike other devices I've been evaluating recently, IC-705 firmware updates aren't fixing numerous bugs and issues, rather they're adding more functionality.
After completing the upgrade, I hooked the '705 up to my main antenna and worked a few Parks On The Air (POTA) stations off of the supplied battery pack (instead of a power supply). While I worked on other projects in the shack, I checked the POTA spots and work a few stations with a whopping 5 watts of output power.
After a couple hours on the air (mostly listening), the internal battery pack still had a good 60-70% capacity.
At one point, I tried a little daytime mediumwave DXing and cruised past 630 kHz which some of you might already know is the home of one of my favorite hometown radio stations, WAIZ.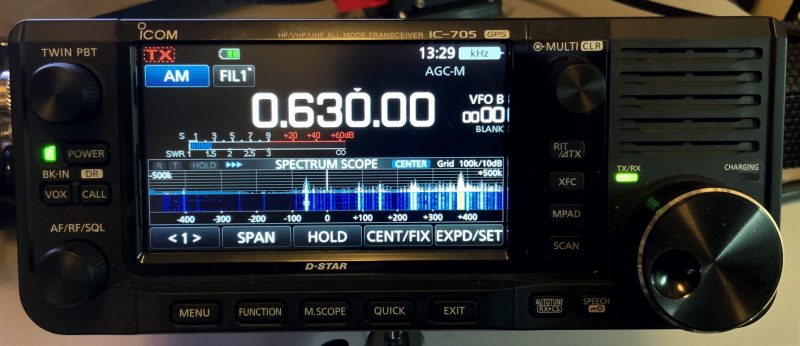 From my home, WAIZ is a tough catch, so it was weak, but I could hear it.
This reminded me that I had made a recording of WAIZ with the IC-705 when in my hometown earlier this month.
Normally, I pull the MicroSD card out of the IC-705–which almost requires needle nose pliers and is one of my few complaints about this rig–and view the files on my PC or MacBook, but I was curious if perhaps the IC-705 software had a built-in file display.
Of course it does!
Simply press the MENU button, then the RECORD button on the touch screen, and you'll see the following selections: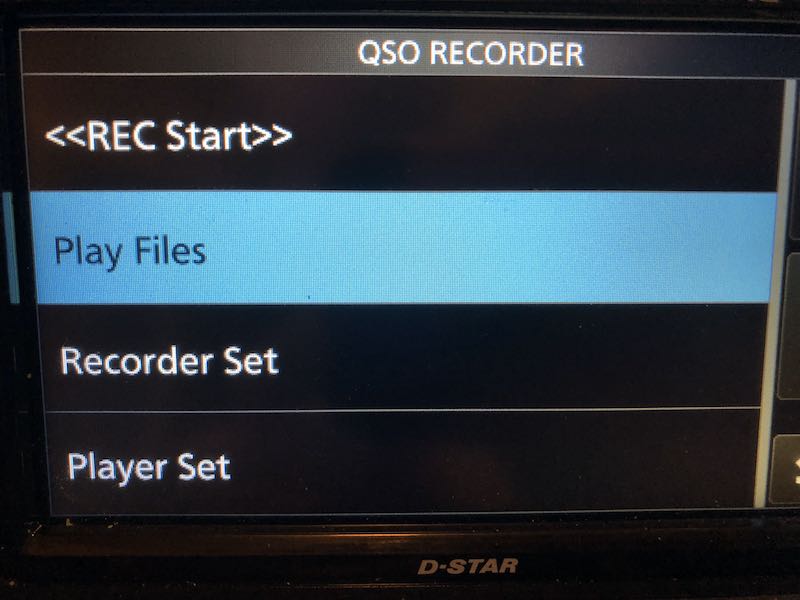 Press "Play Files" and you then see a list of folders organized by date: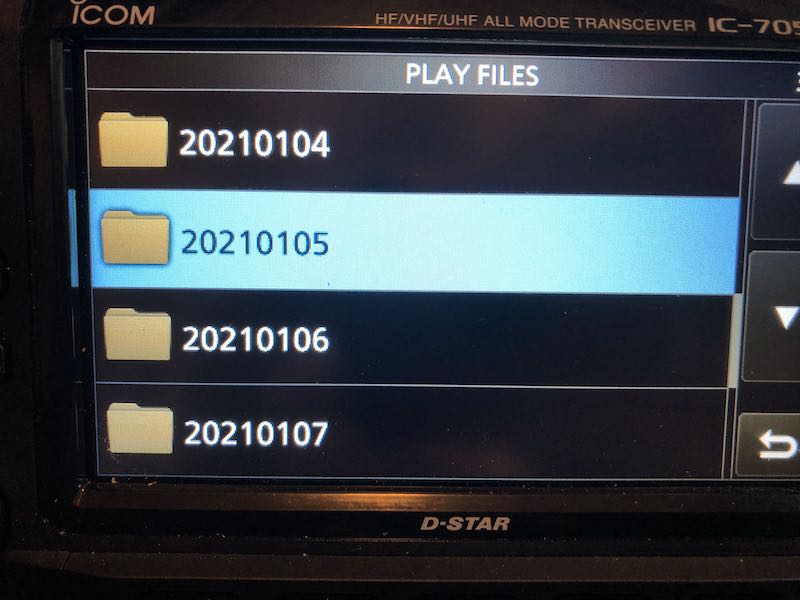 Click on a folder and you'll see a list of recordings made that day: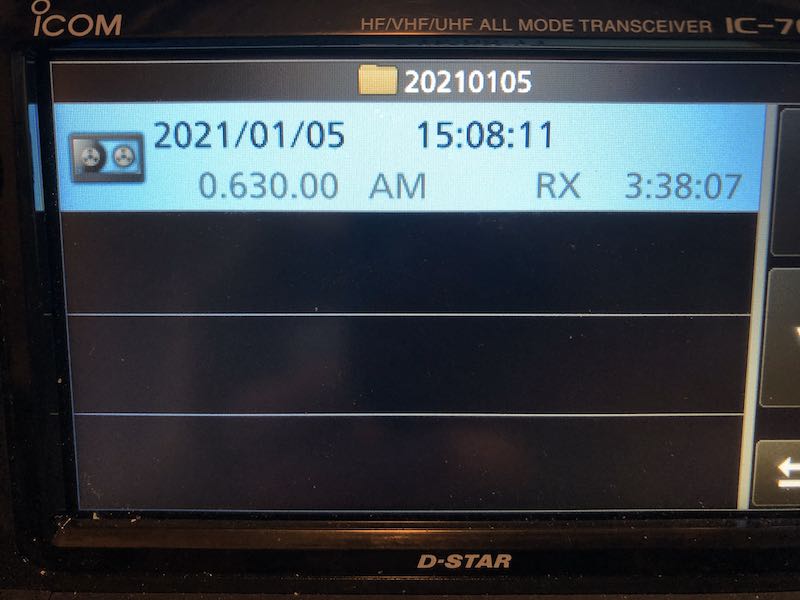 Here's the genius bit for those of us who like to archive broadcast recordings…the IC-705 embeds the following meta data:
Date of recording
Start time of recording
Recording length
Frequency
Mode
These are some of the most important pieces of information I use to index my audio recordings and the IC-705 does this automatically.  In fact, if you allow the IC-705 to gather its time information from the internal GPS, the time stamp will be incredibly accurate.
The only thing I add to the file name after export is the broadcaster name/station callsign.
If that wasn't enough, if you touch one of the recording files, the IC-705 will open it in an audio player: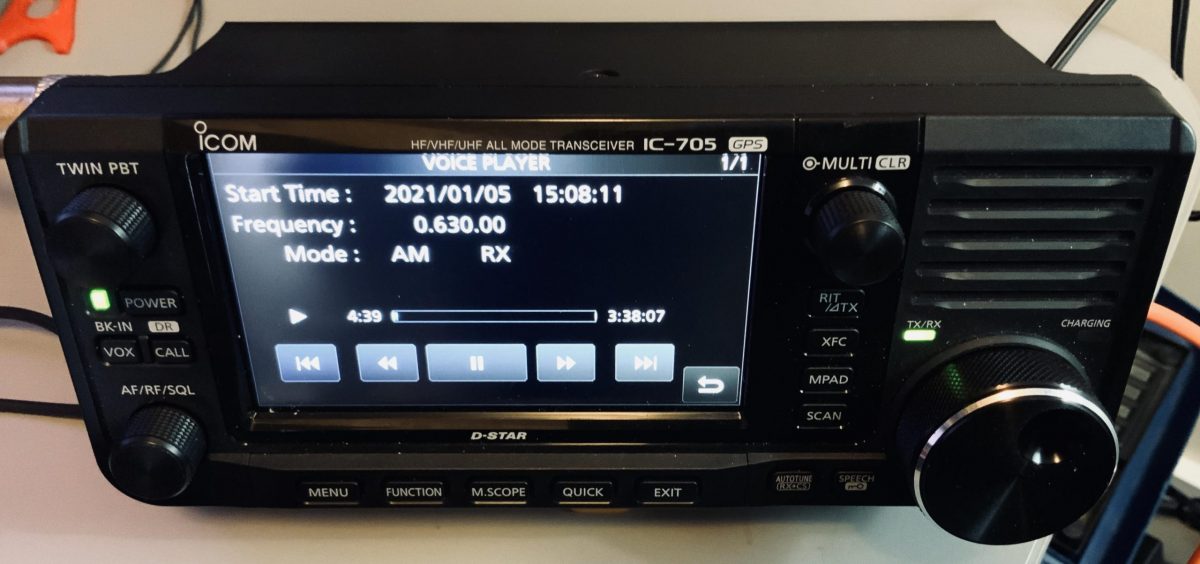 The built-in player displays the meta data, and even includes a number of controls like fast-forward, rewind, skip to next or previous file. and pause.
I'm sure this is the same audio player found in the IC-7300, IC-R8600 and other late-model Icom SDR rigs. But in a portable battery powered transceiver? This is a genius feature.
As I type this post I'm listening to the audio from the WAIZ file shown above. I can imagine when I'm able to travel again (post-pandemic), how useful this will for one-bag air travel.
(If you'd like to listen to WAIZ, check out these '705 recordings.)
Not only is the IC-705 a QRP transceiver and wideband multi-mode general coverage receiver, but it's a recorder and audio player with a built-in front-facing speaker. I can set this transceiver at my hotel bedside and listen to recordings I made in the field earlier that day or week.
Keep in mind that the IC-705 is an expensive radio–certainly one of the most pricey QRP radios ever produced at $1,300 US (at time of posting although I'm sure we'll start seeing lower pricing this year). But if you're an SWL and ham, you'll find the IC-705 is the most versatile portable transceiver on the market. If you're an SWL only, you can disable the transmit on the IC-705 and essentially have a portable battery-powered SDR receiver with built-in audio recording and playback with color touch screen spectrum and waterfall display.
Despite the price, this is Holy Grail territory in my book.
Icom IC-705 Review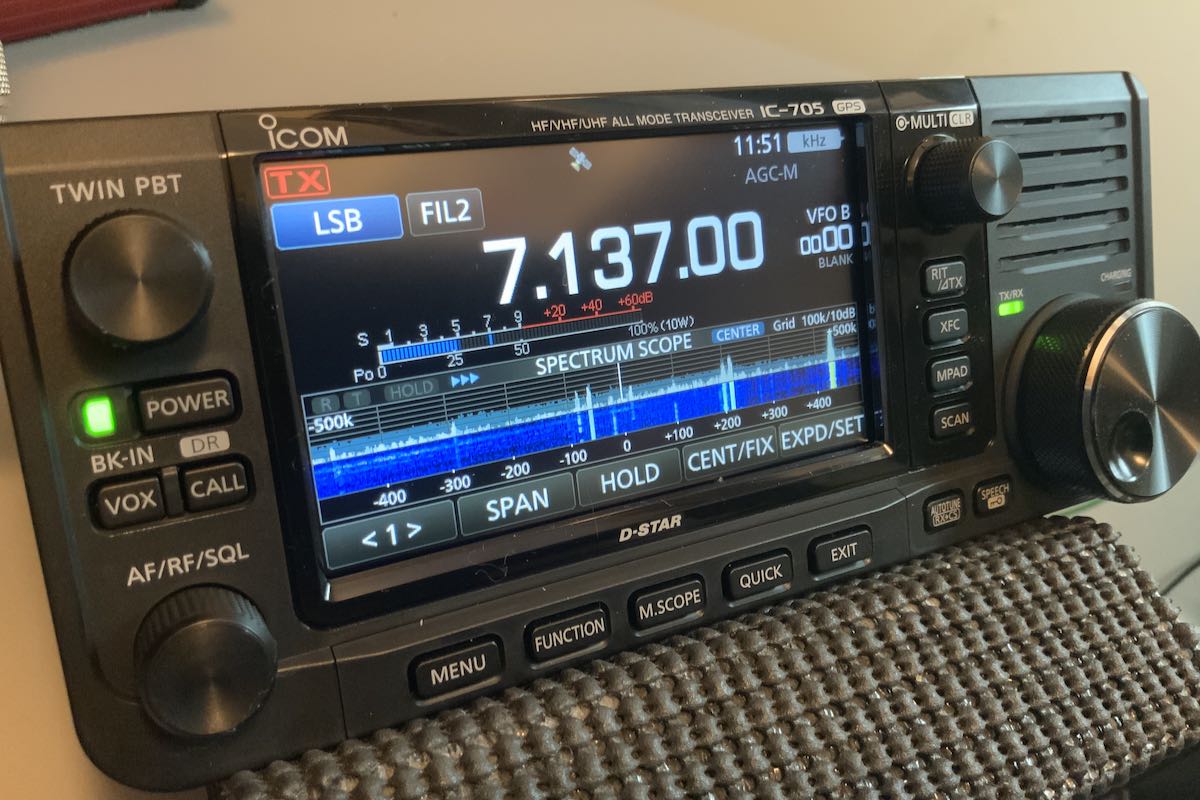 If you subscribe to The Spectrum Monitor magazine, you'll be able to read my (4,000 word!) review of the IC-705 in the upcoming February 2021 issue.