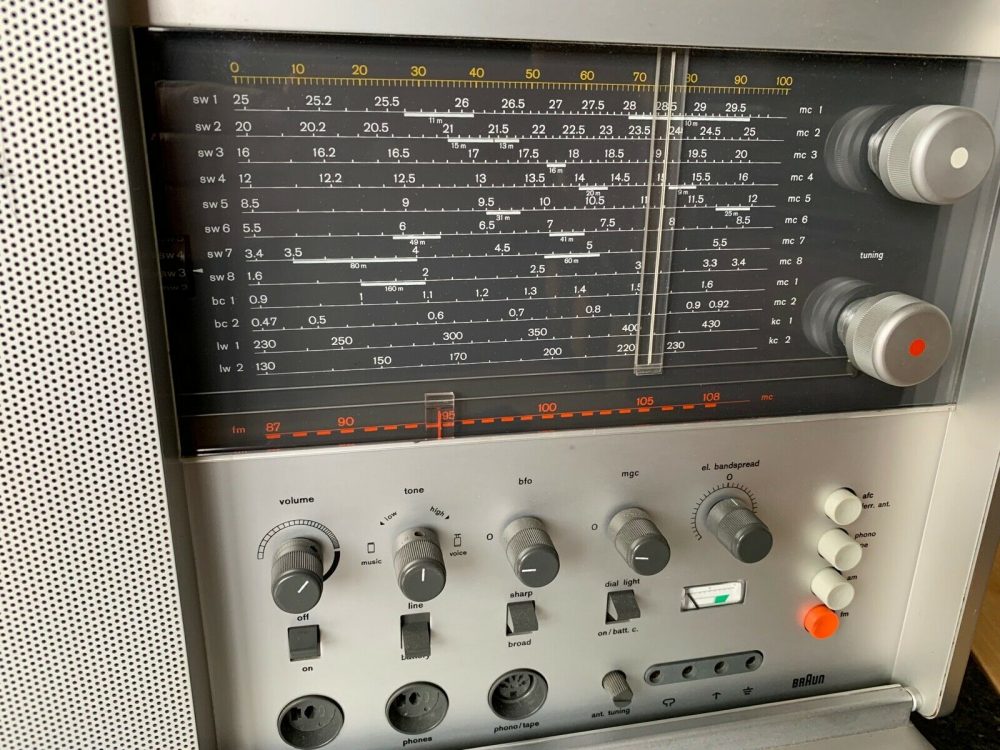 Radio Waves:  Stories Making Waves in the World of Radio
Because I keep my ear to the waves, as well as receive many tips from others who do the same, I find myself privy to radio-related stories that might interest SWLing Post readers.  To that end: Welcome to the SWLing Post's Radio Waves, a collection of links to interesting stories making waves in the world of radio. Enjoy!
---
In the United Kingdom, you need a license to drive a car, fly a plane, practice medicine and watch TV.
The "TV license" is what Brits call their system for funding their world-famous broadcaster, the BBC. Currently, it costs the equivalent of $216 a year and is compulsory. Anyone in the U.K. caught watching or recording programs broadcast on any television channel or livestreamed on an online platform without a license is likely to be prosecuted.
The BBC — the Beeb, as it's known — derives around $5 billion a year from this source. That's 75% of the total revenue it needs to run a vast media empire, comprising 10 national TV channels and 10 national and 40 local radio stations as well as its World Service broadcasts and a global news website.
Full disclosure: The Beeb is a content partner for Marketplace.
But the license fee is under attack. The government just announced that it's freezing the fee at the current level for two years and not increasing it in line with inflation — a decision that could cost the corporation nearly $400 million. The government has also hinted that it would like to eventually scrap the license fee altogether. [Continue reading at Marketplace…]
It's everywhere! It's everywhere! Fortunately, you can take a bite out of RFI.
RF interference — is it interference to you? Is it interference by you? Possibly both! What does this interference consist of? And how can you tell what type is present? A topic that starts off with so many questions is bound to cover a lot of ground, so let's get started.
The phenomenon known as RF interference — RFI to its many friends and acquaintances — is a sub-type of electromagnetic interference, or EMI, which is itself a topic that is part of the general subject of electromagnetic compatibility, or EMC. Specifically, RFI involves interference caused by signals propagated wirelessly as radio waves, but even this sub-type of a sub-type of a subject still has a surprisingly subtle and broad reach.
IS RFI REALLY A PROBLEM?
Undoubtedly. It's a growing problem beginning to have an impact on the broadcasting and wireless data/telephony industries. Electromagnetic "smog" is pervasive in urban and suburban areas across the entire frequency range, from long-wave signals through microwaves.
The most widespread effect is higher random noise levels all across the spectrum, just as atmospheric smog affects an entire region. This raises the noise floor (the noise present at any frequency), meaning weak signals are increasingly obscured and stronger signals degraded by bits and pieces. [Continue reading the full article…]
While we usually don't encourage politics on this blog, with the possibility of a Ukraine invasion by Russia we just wanted to issue a general warning to Ukrainian SDR owners. Last year we saw Stanislav Stetsenko a resident of Crimea arrested by the Russian Federal Security Service under suspicion of being a Ukrainian informant. The evidence against him was that he was an aviation and plane spotter hobbyist who used RTL-SDRs for tracking and listening in to aircraft communications – something of which many of us do in safety.
Back in June 2021 Stanislav was facing 25 years in prison. We still don't know what has happened to him. If anyone local has heard any updates please let us know.
From our website and sales statistics we know that there is a sizable RTL-SDR community in the Ukraine. We don't know what will happen if there is an invasion, but it's possible that, like in Crimea, Russian security forces will see SDR hobbyist activities as a threat, so we urge Ukrainian residents to have a plan to take down any web feeds and antennas should it come to the worst. [Read the full article at RTL-SDR.com…]
Sweden's SSA reports the Swedish DX Federation will be taking part in a special broadcast on 6070 kHz and 9670 kHz for World Radio Day, Sunday, February 13
A translation of the post says
On February 13 each year, World Radio Day is celebrated, an initiative of the United Nations and UNESCO. The Swedish DX Federation, of course, also wants to participate in the celebration. This will take place with a special broadcast on Sunday, February 13, 2022 according to the following schedule:
12.00-13.00 UTC at 9670 kHz with replay 16.00-17.00 UTC at 6070 kHz via Channel 292 in Germany.
As usual, there will be interviews with famous people in the Swedish DX world, nice music and various other shorter elements. The program has been put together by Göran Lindemark.
We hope for a good reception!
Source SSA https://tinyurl.com/IARU-Sweden
World Radio Day
https://wikipedia.org/wiki/World_Radio_Day
---
Do you enjoy the SWLing Post?
Please consider supporting us via Patreon or our Coffee Fund!
Your support makes articles like this one possible. Thank you!