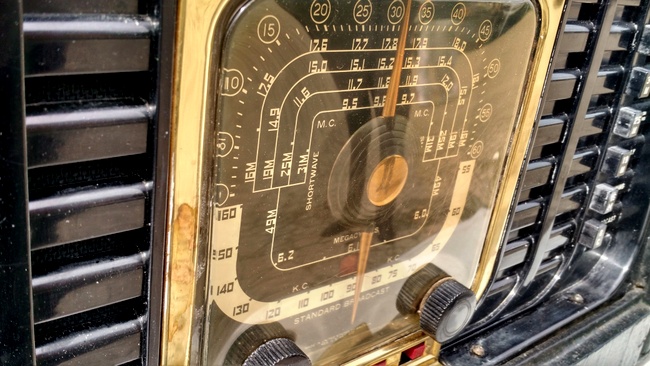 Radio Waves:  Stories Making Waves in the World of Radio
Welcome to the SWLing Post's Radio Waves, a collection of links to interesting stories making waves in the world of radio. Enjoy!
---
Charlatans originally built powerful 'border blaster' stations to evade scrutiny by US authorities
In radio's early decades, among the oddball attractions found on the airwaves from 1920 to 1940 included a husband-and-wife team of psychics broadcasting from the U.S.-Mexico border under the stage names of Koran and Rose Dawn who became so popular that their extensive following helped them create a secondary income source: an organization called The Mayan Order.
Those who applied for membership and received its periodicals, the founders suggested, could harness the ancient Mesoamerican civilization's secrets.
The pair were just two of the many psychics and other broadcasters of questionable integrity on the airwaves along the Rio Grande during radio's beginnings. These characters built "border-blaster" stations of such epic size and scope that they could transmit from the Mexican side of the border into the United States.
Author John Benedict Buescher's new book, Radio Psychics: Mind Reading and Fortune Telling in American Broadcasting, 1920–1940, unearths Koran and Rose Dawn's forgotten story, as well as those of about 25 other border-blaster radio personalities on the Rio Grande who were heirs to a longtime American fascination with the occult.
"I was surprised how really dominant this stuff was in the early days of radio," Buescher said. "Radio historians typically have just waved it off, not really focused on it, didn't really take it seriously." [Continue reading…]
Ukraine is fighting with more than weapons. The airwaves are also a frontier. Ukrainian computer specialists and radio operators have managed to jam Russian communications or intercept them. revealing some shocking details of the war's brutality.
Click here to watch the view at DW's website.
Cox, Dawson explore the benefits of umbrella-spoke feed for MW towers
Ben Dawson and Bobby Cox will talk about flared skirts at the NAB Show.
"A flared skirt is a set of symmetrically spaced cables around the tower, which attach electrically near the top of the tower, extend outward from the tower along a path similar to the top guy cables, and then turn back in toward the tower base at a point roughly halfway down the tower," said Cox, senior staff engineer at Kintronic Labs.
"Insulators at this midpoint insulate the cables from ground. The cables terminate on an insulated feed ring encircling the tower base above ground level, similarly to a conventional skirt feed. The antenna is driven between this feed ring and RF ground. The resulting flared skirt takes the shape of a diamond, looking rather like umbrella spokes."
These systems are used to provide a feed arrangement for grounded towers that is mechanically simple but has certain attractive aspects.
"The wide bandwidth characteristics of the flared skirt make these antenna designs extremely useful for multiplexing several AM stations onto a common antenna," said Dawson, consultant engineer at Hatfield & Dawson. [Continue reading…]
After erecting a new tower Palau's state broadcaster has restored its AM radio service.
The previous AM tower was destroyed during Typhoon Bopha, in 2012.
Rondy Ronny, head of programming said that the new AM tower and radio service will benefit all the 16 states of Palau.
"A lot of the outlying states are not able to connect into the internet and just don't have that capability or have very high tech phones like how we do here in Koror. People don't expect people from Angaur, from Babeldaob to be on their phones all the time."
Ronny said that the new tower will be crucial to Palauans during natural disasters. [Continue reading at RNZ…]
---
Do you enjoy the SWLing Post?
Please consider supporting us via Patreon or our Coffee Fund!
Your support makes articles like this one possible. Thank you!