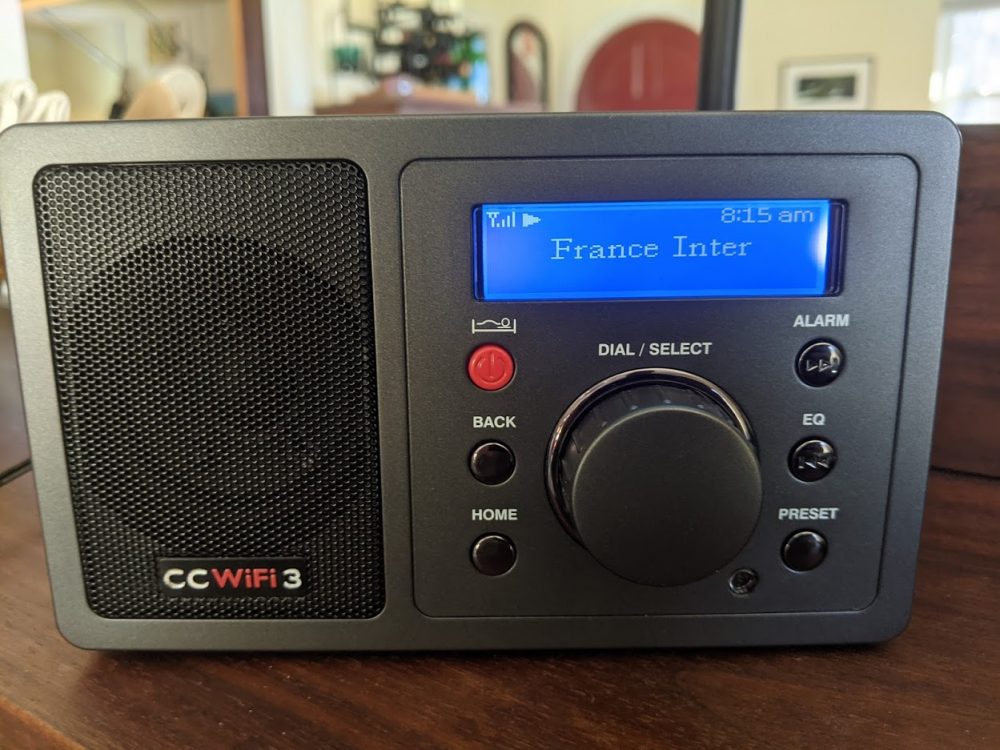 Many thanks to SWLing Post contributor, Mark, who writes:
Tom,
I would like to think that owners of the CCWiFi3 are recipients of an early Christmas present!
Approximately 2000 EST during the evening of 16. November I turned on my CCWiFi3 and was alerted to the download of an update.
My CCWiFi3 is suffering a problem that might be called stuttering; parts of speech are repeated in quick succession three or four times. The problem can be lived with but when it happens as a normal course it becomes a serious annoyance.
After the update was installed the radio operated normally and I resumed listening to the broadcast. About 15 minutes into the broadcast I realized that stuttering had become absent.
I did an internet search regarding recent CCWiFi3 updates but found nothing.
I thought it prudent to wait before making an announcement. After many hours of listening I have come to the conclusion that the update solved my CCWiFi3 stuttering problem—I have not heard it again on any of the internet broadcasts I monitor.
I have already made a comment to Rob's post: "Reciva Gateway not responding." Perhaps your connections can provide further details of the problem and the update.
I want to thank whoever is responsible; have a nice Thanksgiving and a Merry Christmas.
Sincerely,
Mark
Thanks so much for the tip, Mark! I have not had this issue with my CCWifi3, but admittedly my internet connection at home is so poor I'm used to hearing dropouts no matter the platform. I haven't noticed the particular issue you describe, but I'm pleased to hear it's been sorted out! Thanks for sharing this!