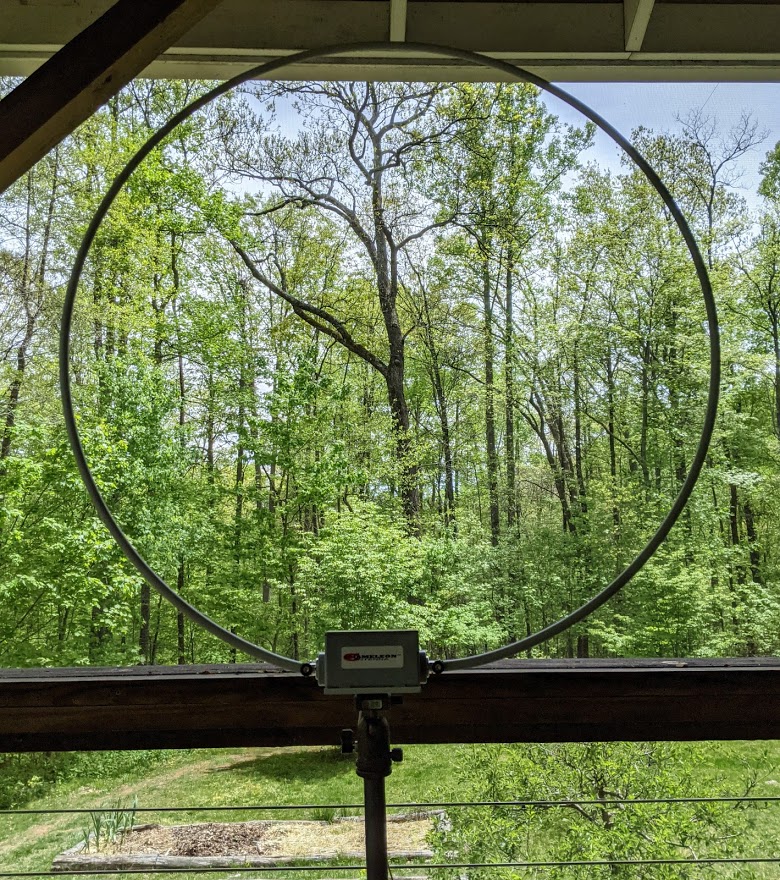 I received the following message/announcement below from Ethan at Ham & HiFi regarding some inventory they have of the original Chameleon CHA RXL loop antenna. This antenna is the one Dan Robinson originally reviewed and Josh at Ham Radio Crash Course demonstrated in a video.
Note that they're offering this deal as an exclusive to SWLing Post readers and also volunteered to give back a modest percentage of the sales to the SWLing Post coffee fund. They would obviously like to move this inventory, hence the discounts, etc.
This antenna would benefit from a BCI filter especially if you live near a broadcast station; something like this one (you would need adapters for SMAs). As Ethan notes this loop has been replaced by the CHA RXL-Pro at Chameleon (click here to read Dan's review of the new loop).
Many thanks to Ethan for sharing the following announcement/promotion:
Here's a great chance to pick up a Chameleon RXL LOOP antenna at an unbeatable price! This broad-banded receiving antenna is perfect for shortwave listening and other applications as it covers 137.5KHz through 30.0MHz. The only difference between this antenna and Chameleon's new RXL PRO is the preamp design, otherwise its construction is identical.
Ham & HiFi is making these RXL LOOP antennas available to SWLing.com subscribers for $300 + shipping ($20 less than the last time we had a sale). The new RXL PRO retails for $525, so this is a great chance to save some money! Again, this price is only available to SWLing Post subscribers, so please be sure to reference this promotion.
Place your order by contacting Ethan at 866-988-0073 or email at [email protected].