Among the fascinating people I met at the Dayton Hamvention this year was Jeff Murray, K1NSS. Though Jeff and I have communicated online, our paths had not yet crossed in real life; I was very pleased to finally meet him in person.
SWLing Post readers will have seen Jeff's name before: he's a talented graphic artist (and ham, obviously) whose work focuses on the radio community and culture.
You may recall that Jeff created the art for the the Shortwaveology website, not to mention the cool retro graphic you'll find on the Shortwave Shindig tee.
Jeff also creates custom QSL cards, comic books, clip art, and promotional material for companies like Alpha Amplifiers…all of it inspired.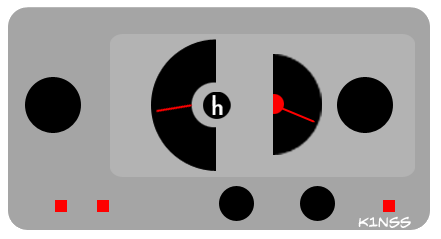 If Jeff designed a spaceship based on the aesthetics of the Hallicrafters S-38, it would not surprise me in the least.
Do yourself a favor and check out Jeff's website at Dashtoon.com. It is chock-full of radio wackiness and whimsy. You can lose yourself there and thoroughly enjoy the scenery.