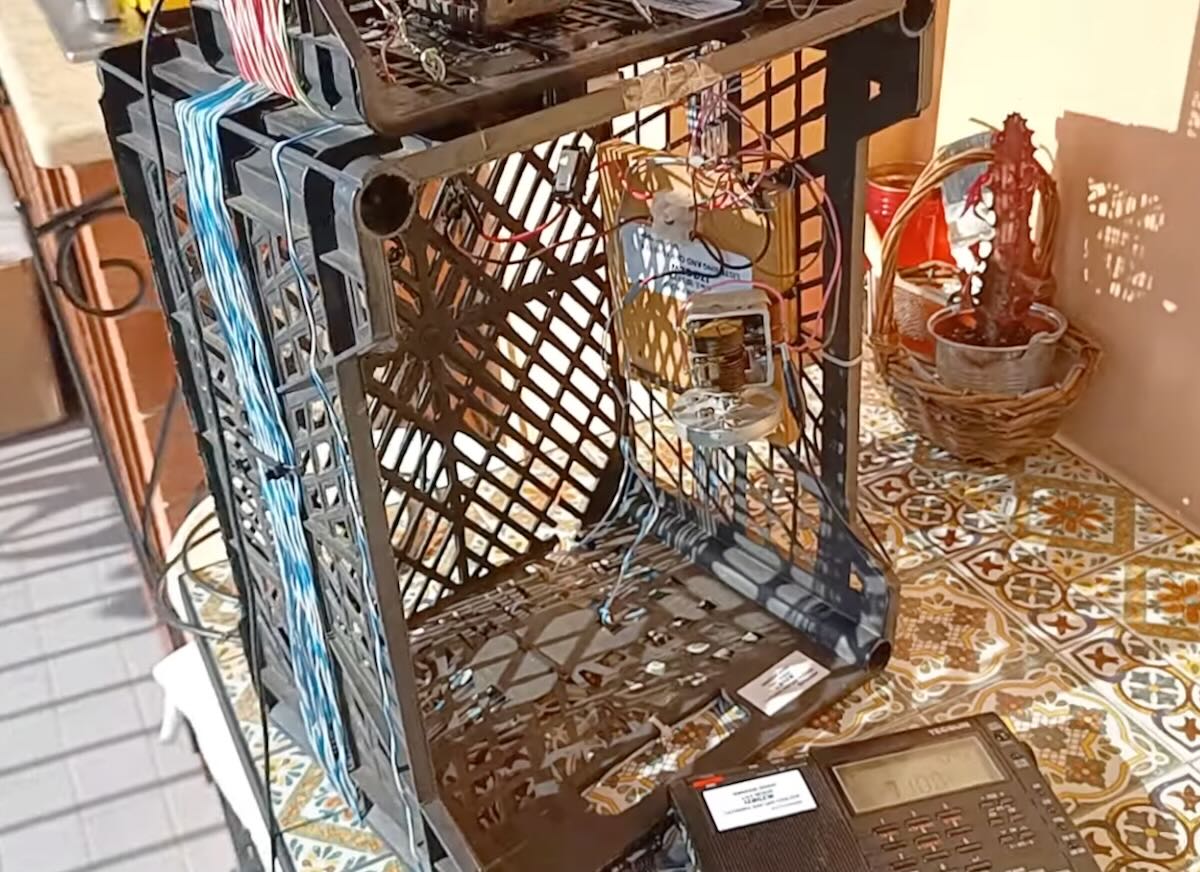 Many thanks to SWLing Post contributor, Giuseppe Morlè (IZ0GZW), who writes:
Dear Thomas and Friends of the SWLing Post,
I'm Giuseppe Morlè from central Italy, Formia on the Tyrrhenian Sea…
My Cassette Loop experiment this time shows how induction takes place on short waves after medium waves.
I used a smaller box as the primary antenna which, however, is pushed by the secondary one due to the induction effect generated between the two windings brought closer together.
This way, the larger loop "captures" more of the signal and sends it to the smaller cassette…
I really like working on induction… I hope you like it:
Click here to view on YouTube.
Thanks and greetings from central Italy.
73. Giuseppe Morlè iz0gzw.
Thank you so much for sharing this, Giuseppe!