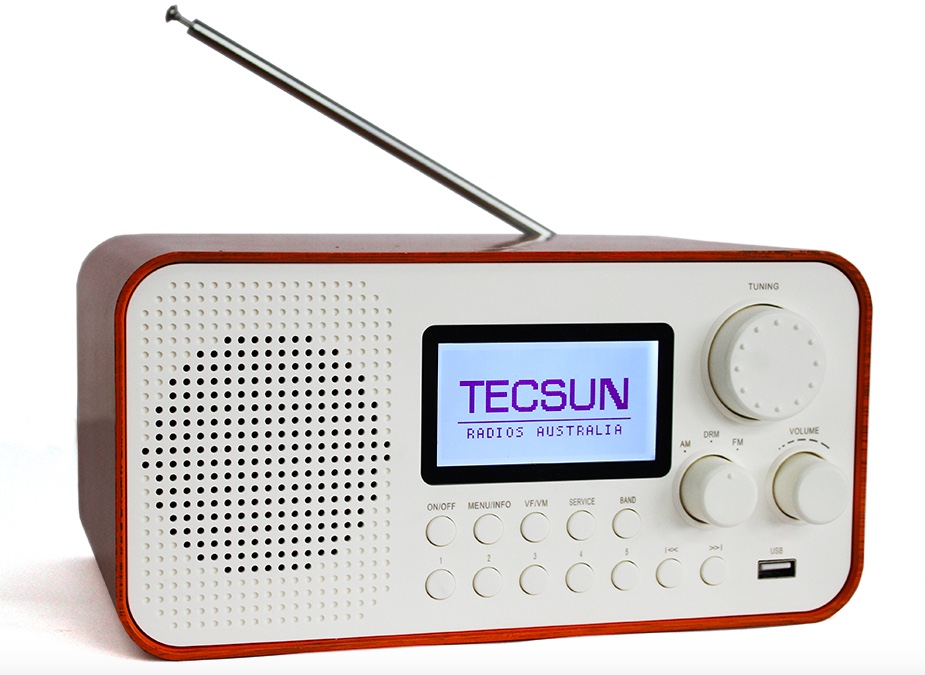 Many thanks to SWLing Post contributor, Alan Hughes, who notes that Tecsun Radios Australia have announced a new DRM stand-alone receiver: the Q-3061.
When I first received Alan's tip, I was surprised that I had not been been given some advance notice or even a hint about Tecsun developing and producing a DRM radio. Then I saw the Q-3061 product image and it looked to be a spitting image of the Gospell GR-216 DRM radio. A quick look at the radio's back panel and the connection with the GR-216 was confirmed.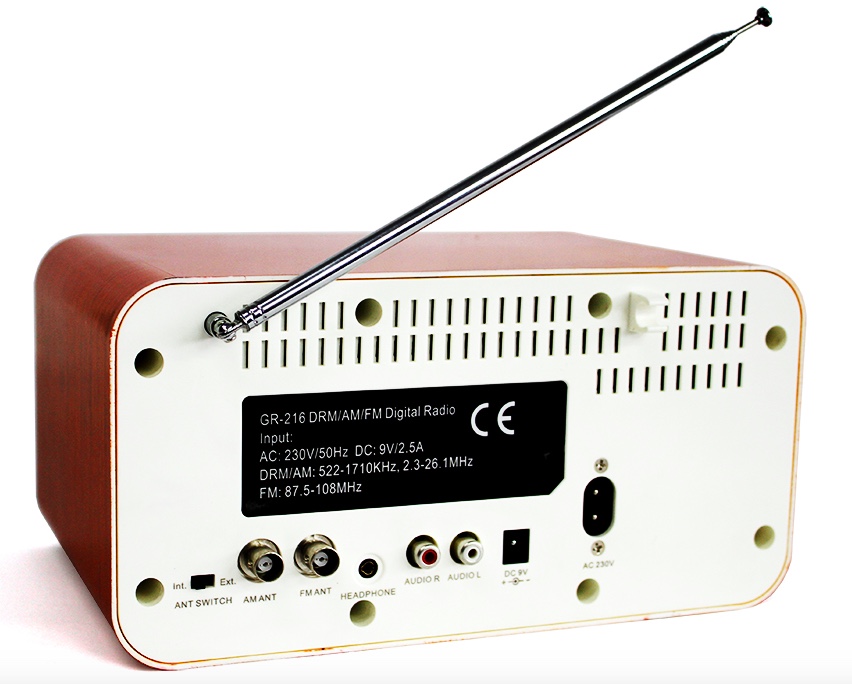 Reading through the product description, it appears they worked with Gospell to badge this for Tecsun Radios Australia's primary markets:
"The Tecsun Radios Australia Q-3061 DRM Shortwave Radio is for experienced shortwave users. There a limited number of DRM signals available in our region although the total number of DRM broadcasts are increasing. This radio is squarely aimed at radio enthusiasts and DXers, most signals require an external antenna, experience, and patience. We recommend our Tecsun Radios Australia Q-3061 DRM Shortwave Radio be used in conjunction with our Tecsun Shortwave and AM Outdoor Antenna for the best results (this is the setup we have in our Brookvale NSW office).

The Tecsun Radios Australia Q-3061 DRM Shortwave Radio is the culmination of several years work. Tecsun Radios Australia has worked in close co-operation with the manufacturer providing testing results from locations across the Pacific, including Samoa, Vanuatu, Solomon Islands, Fiji, and New Zealand. Reception of DRM signals in Australia requires many factors to be optimised, because we are outside the traditional coverage area of most broadcasters. Nevertheless, with an optimised antenna, correct selection of DRM broadcaster, schedule and good propagation conditions DRM signals can be received. New DRM broadcasters are appearing every month."
After the product description they also include this disclaimer:
Note: This DRM radio has no association with Tecsun of China and is an exclusive initiative and product of Tecsun Radios Australia
The price is $500 AU or approximately $357 US.
To recap, this isn't a new Tecsun DRM radio, rather it's a rebadged GR-216 for the retailer/distributor Tecsun Radios Australia.
Click here to read about the Q-3061 at Tecsun Radios Australia.
Click here to read a review of the Gospell GR-216 DRM receiver.
Do you enjoy the SWLing Post?
Please consider supporting us via Patreon or our Coffee Fund!
Your support makes articles like this one possible. Thank you!