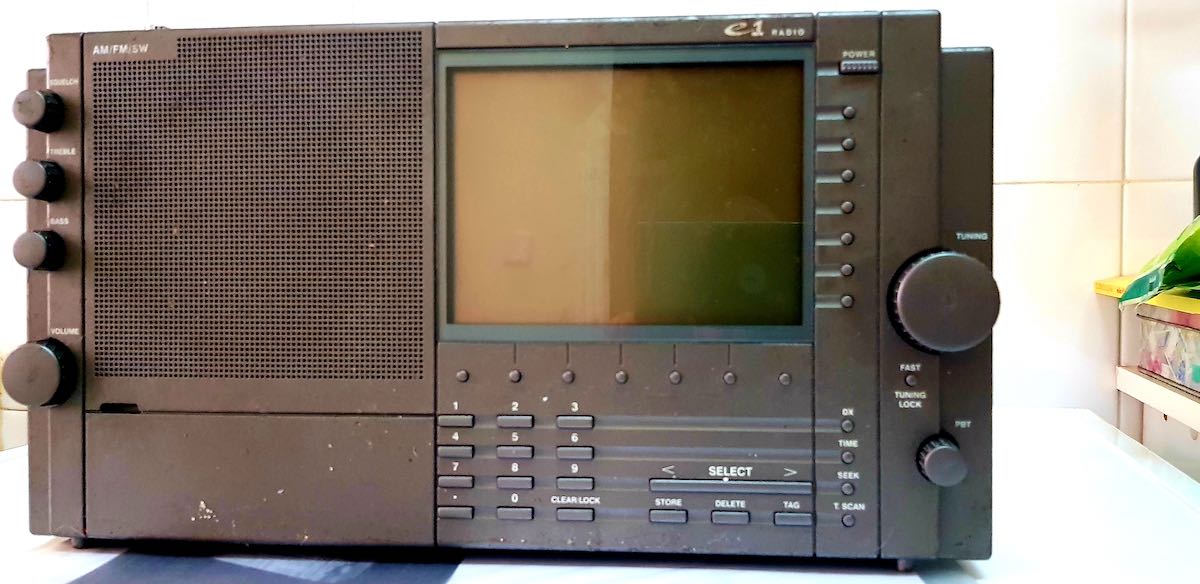 Many thanks to SWLing Post contributor, Jesus Leal, who writes:
Greetings Thomas,
I would like to ask you a question…
Could someone from the SWLing Post Community… tell me where I can fix 1 Eton E1 Radio… that I bought in Spain in 2009… and 2 years ago the Display screen turned off… and nothing can be seen…
Everything works but there is no possibility to see anything on the Display..
In Spain… several radio repair services… including Grundig Official Service… have not been able or have been able to fix the Display…
That is my query..
If any member of the SWL… could help me…
Thank you .. and greetings from Spain …
Let's see if someone in the SWLing Post community can help you out.  If you were State side, I'd recommend my friend Vlado, but the international shipping alone would make that a very costly repair. Something within Spain or the EU would be more reasonable. 
Please comment if you know of a radio repair service in Span or possibly the EU that might be capable of fixing this E1.