Many thanks to SWLing Post contributor, David Iurescia (LW4DAF), who shares the following story from Radio Prague International:
---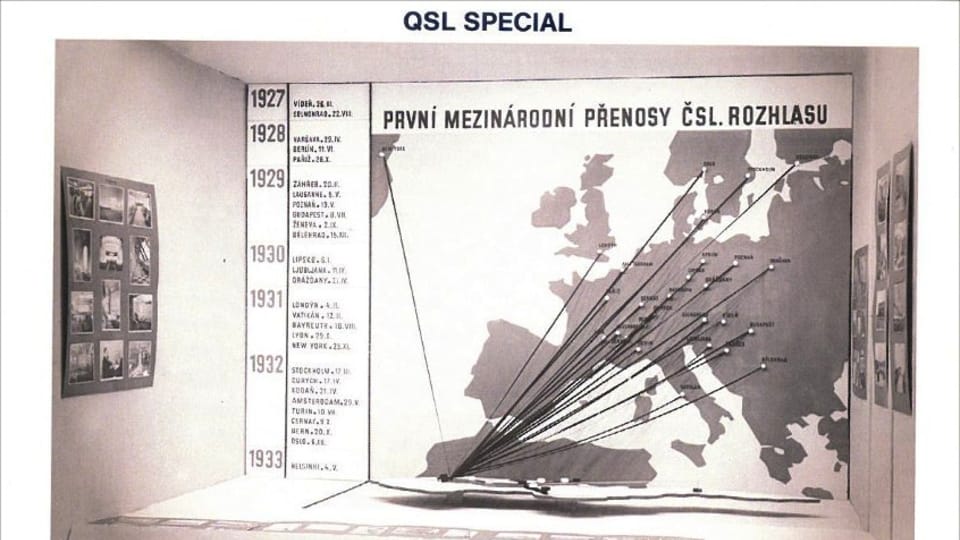 To mark Czech Radio's centenary, Radio Prague International is preparing a special show for you on Thursday 18 May. Listen to it and write to let us know where you heard it to receive a special Czech Radio QSL card made especially for the anniversary!
Regular public radio broadcasting in Czechoslovakia began on 18 May 1923. At 8.15 pm on that day, from a canvas tent lent to the radio by a local scout troop in Kbely on the outskirts of Prague, the words "Hello, hello, this is the broadcasting station Radiojournal" could be heard sounding out.
The broadcast lasted about an hour. Although it was mostly only listened to by technology enthusiasts in its first few months, Czechoslovakia nevertheless became the second European country after the United Kingdom to have regular radio broadcasts.
For May 18, we have prepared a special programme for you from behind the scenes of Czech Radio. Tell us which town or city and country you listened to it in so that, 100 years after the first transmission, we can map where Czech Radio's broadcasts reach today. We would be especially grateful if you could enclose a photo of yourself in the place where you listen to us along with your message.
Write to us at: [email protected]
In return, we'll send you a special QSL card issued to mark the centenary, which comes from a 1933 radio exhibition and shows where the first international radio transmissions from Czechoslovakia were received.
Those of you who are interested in receiving a physical QSL card can send us a postal address. Otherwise, we will send you a digital copy by email.
Click here to read this article at Radio Prague International.