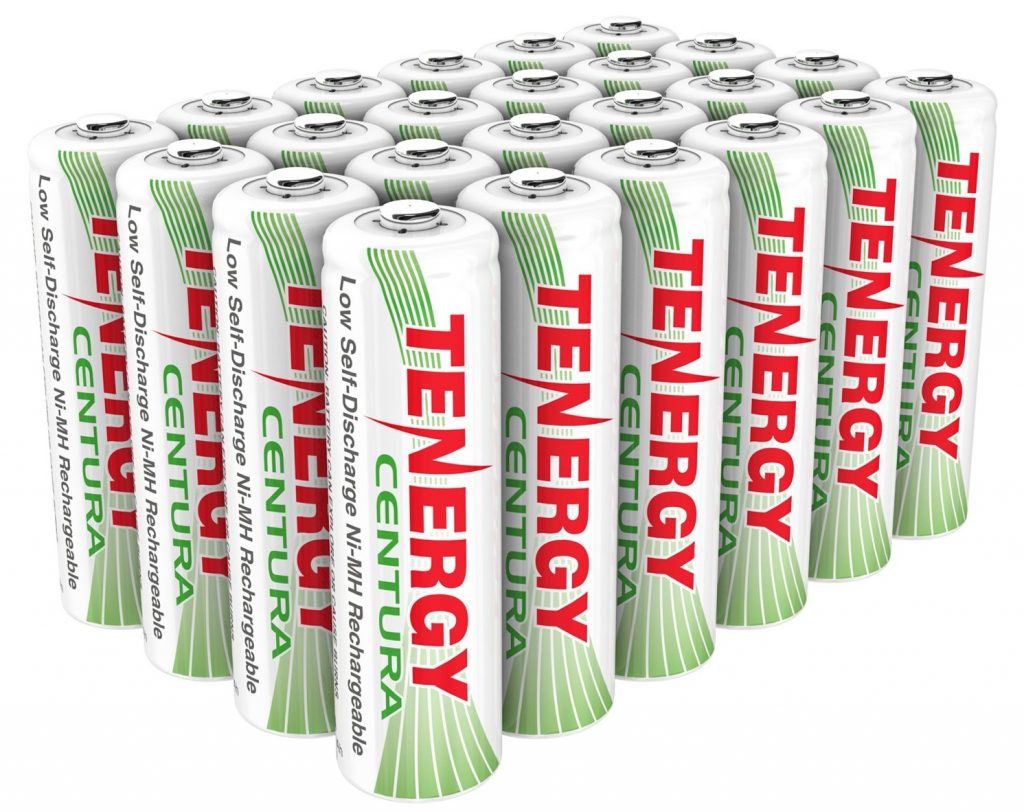 Many thanks to SWLing Post contributor, Troy Riedel, who recently shared his observations about low self-discharge batteries with me. He has kindly allowed me to post his message here on the SWLing Post. Troy notes:
I've lauded Tenergy rechargeable NiMH batteries and I wanted to share something with you.

I have a box of Mighty Bright combination Red & White LEDs that I use for astronomy (they're a clip-on light used by pilots and also marketed for use in the automobile – they hold three AAAs).

Approx. 18-months ago I put fully charged Rayovac, Energizer, Eneloop & Tenergy Centura Low Self-Discharge batteries in them.

Last night I pulled them out.

Rayovac: 0% charge.
Energizer: 0% charge
Tenergy Centura LSD & Eneloop: both averaged ~ 70% of a charge … (6 batteries in two lights) … though some of the Eneloops had a slightly higher charge (maybe 2 – 5% higher), most of the batteries were virtually indistinguishable.

You can buy 8 Tenergy for $9.99 while 8 Eneloop cost $17.99.

If cost were not an issue I'd still go with Eneloop (a longer track record), but the Tenergy is a worthy – no, very worthy – value vs. performance choice.
Thanks for sharing your real-world feedback, Troy.
I'm a big believer in low self-discharge rechargeable batteries. Indeed, I've almost replaced all of our "legacy" (meaning not low self-discarge) NiMH AA and AAA batteries with Eneloop cells.
Eneloops are pretty pricey, though, and the costs add up if you have a lot of devices that require batteries. As you might imagine, portable radios demand a steady supply of AA batteries at SWLing Post HQ.
I've been very pleased with my Eneloop batteries and, frankly, haven't switched brands because of the terrible luck I've had with "legacy" rechargeables in the past. I've purchased so many that worked wonderfully for a few months then began to lose their capacity even though I employ an intelligent charger that properly breaks-in and cycles them.
I do believe I'll add some Tenergy AA and AAA batteries in the mix now–especially for non-radio applications like lighting, remotes, clocks, and other consumer electronics.
Click here to check out Tenergy batteries and click here to check out Eneloop batteries at Amazon.com (affiliate links support the SWLing Post).
What are your observations?
Have you used Tenergy and Eneloop batteries? What about other brands?  Please share your thoughts by leaving a comment on this post.