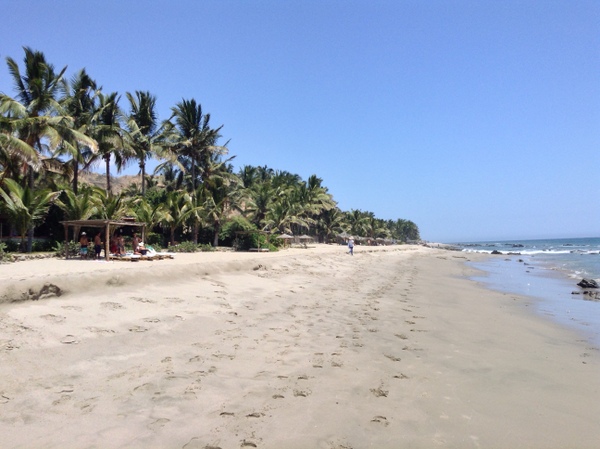 SWLing Post reader, Chris, has just shared a recording of NHK World he made while traveling in Peru on Monday (April 21st, 2014).
Yes, that's his photo above taken in the picturesque coastal town of Máncora. Can you tell I'm envious? 
Chris recorded this broadcast starting at 10:00 UTC on 9,625 kHz with a Sony ICF-SW7600G and using a Sangean ANT-60 antenna. The actual recording was made with Chris' Sony ICD SX712 digital recorder and he uploaded it using a Dell Windows 8.1 (8 inch) tablet.
That, Chris, is a nice field recording combo!
Click here to download his recording as an MP3, or simply listen via the embedded player below. This recording will also be available on the Shortwave Radio Audio Archive.