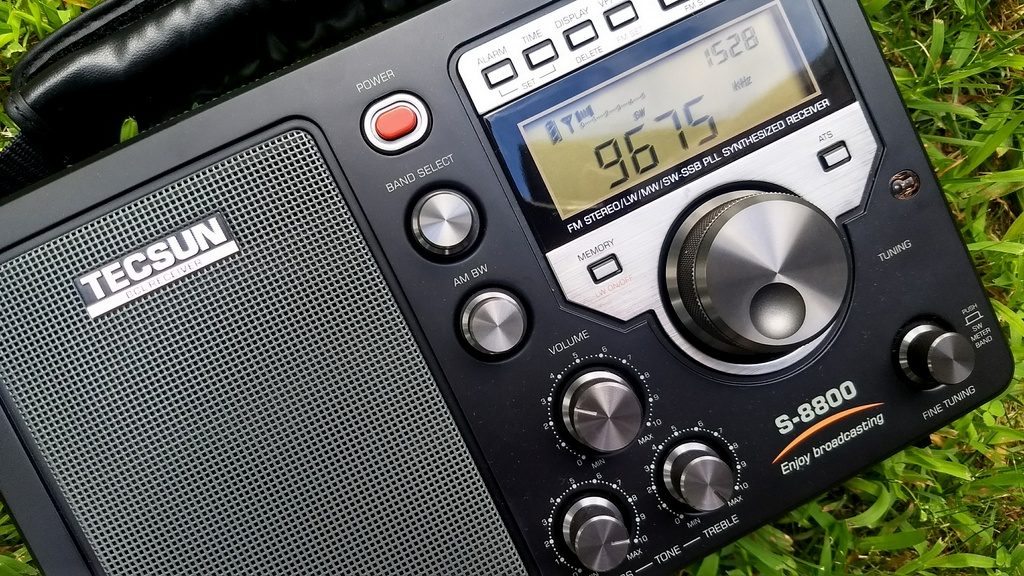 After enjoying an afternoon testing the Tecsun S-8800 on the Blue Ridge Parkway this past weekend, I decided to return to the parkway yesterday and test the S-8800's shortwave performance.
I carved out about two hours of my afternoon and spent the entire time comparing the S-8800 to the Tecsun PL-880 and the Sony ICF-SW7600GR. I tested the radios on several shortwave bands and in both AM and SSB modes.
On Sunday, we discovered that mediumwave performance is lacking on the S-8800. Not so on shortwave! Check out this short video:
Click here to view on YouTube.
In my comparisons, the Tecsun S-8800 has consistently outperformed the PL-880 and Sony ICF-SW7600GR on the shortwave bands. The AGC is pretty stable and sounds much like that of the PL-880 when QSB (fading) is present. Sensitivity is better than the PL-880, though, so the S-8800 can dig those signals out of the noise a little better.
Note, too, I had to pick up both the PL-880 and '7600GR  in my hand to obtain the best performance–that additional grounding gave each a slight boost. Quite common for portables. The S-8800 didn't require this.
After I returned home yesterday, it struck me that perhaps a longer telescopic whip gave the S-8800 an advantage. Turns out, it's only three inches longer than the PL-880's whip.
Next, I need to spend a little time with the S-8800 mapping out any birdies on HF–a tedious process. I hope to start on that today.
To follow updates on this yet-to-be-released receiver, follow the tag: Tecsun S-8800.