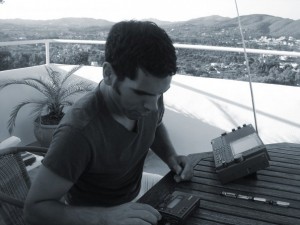 Our friend, Myke Dodge Weiskopf, writes with an update:
"I went through all 600+ recordings of mine and generated a highly accurate Google Earth KML file pinpointing all the transmitters (along with reception details). Lots of fun for SWL types to fly around and look at antenna farms!

http://dodgeblog.s3.amazonaws.com/docs/SWM-GoogleEarth.kml

It's also available directly from www.myke.me/shortwavemusic/ along with the normal maps version and the comprehensive spreadsheet."
This is fascinating–thanks, Myke!
I've already checked out the Google Maps version online but will certainly download the KML file and import it into Google Earth as well. It's fun zooming around the globe and finding all of these transmitter sites; this took serious dedication to plot. (To have had tools like this when I was eight years old…)
Note that the next season of shortwavemusic starts on October 1st. Check out Myke's website for more details!