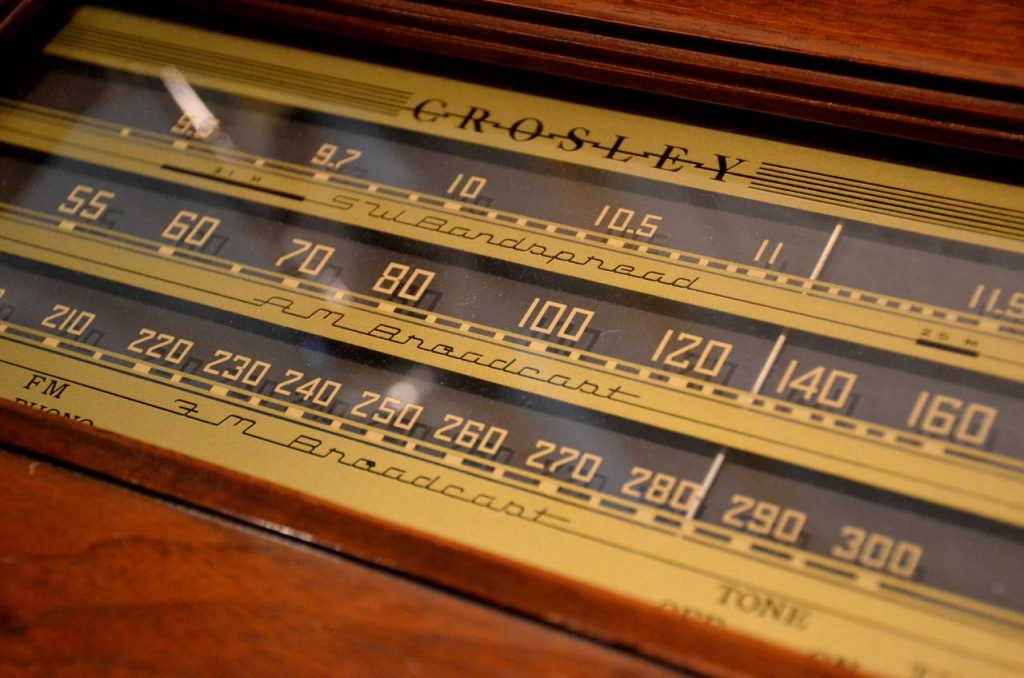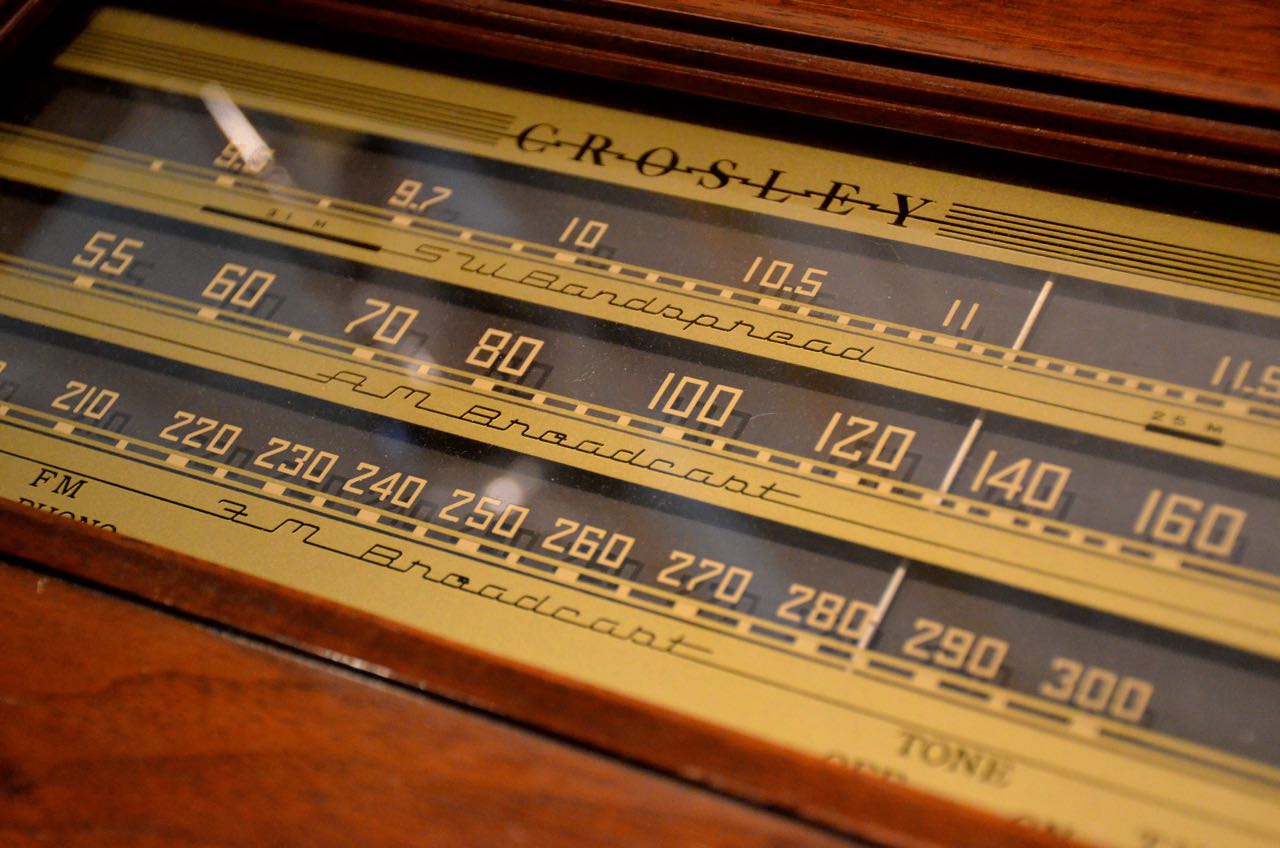 Many thanks to SWLing Post contributor, Kim Elliott, who shares this fascinating story from WBUR:
For the past 70 years, WPAQ out of Mount Airy, North Carolina — population 10,000 — has broadcast bluegrass and old-time string music.

But music isn't all you'll hear on WPAQ.

"If folks call in and say they've lost an animal or they've found an animal, we will be happy to announce that," says Brack Llewellyn, a part-time announcer who's worked on and off at the station since the '80s.

[…]Kelly Epperson took over WPAQ from his father, Ralph Epperson, who died in 2006. A few weeks ago Kelly was digging around his father's old office.

"My dad, he held onto everything — it drove my mom crazy," Kelly says. "And actually in the corner, I saw a box that was sort of halfway open. And I kinda kicked at it a little bit — just to make sure there were no snakes around, 'cause we have a lot of black snakes up here. But anyway — it was heavy. And I opened up the lid. There were some records in there. And I looked at the label and I couldn't believe it. It said: 'Mount Airy vs. Laurinburg. Football. Nov. 25, 1948.' "

It was the state championship game, held on Thanksgiving Day.

Kelly didn't have the equipment at WPAQ to play the records — they're old lacquer discs — but he took them to a woman who did.

[…]The 2018 Mount Airy Bears had a bye week coming up. There was a Friday night open on WPAQ's calendar.

So on Sept. 28 at 7:30, when residents of Mount Airy, North Carolina, turned to 740 on their AM dials, they heard this.

"N.W. Quick — co-captain and right tackle of the Laurinburg Scots from Scotland County — the Fighting Scots they're called — will be kicking off for Laurinburg on the 40-yard line."

Kelly and Brack say they started hearing from listeners right away.

"We went about as viral as you can in this area with our broadcast," Brack laughs.

"And I'm trying to concentrate — I was running the board — and I was getting all these messages," Kelly says. "They were blowing up my phone. I couldn't handle it. Saying, 'This is unbelievable! I'm hearing my dad play. I never thought I could ever do this. My dad is playing a football game.' "

Brack says he heard from one friend who grew up in Laurinburg and recognized the name of a player on the Scots roster.

"And the player whose name he heard grew up to be the doctor who delivered him," Brack says.

[…]I'd tell you how the game ends, but I don't want to spoil it — because you're going to get another chance to listen. WPAQ is rebroadcasting the game one more time, this Thanksgiving Day at 2 p.m. ET.

"So who wants to watch the Detroit Lions when they can hear the 1948 North Carolina 1A State championship game?" Kelly laughs.

You can tune into WPAQ out of Mount Airy, North Carolina, via an online live stream. Click here to listen! 

Click here to stream WPAQ live on Thanksgiving Day (today at 2:00 EST).