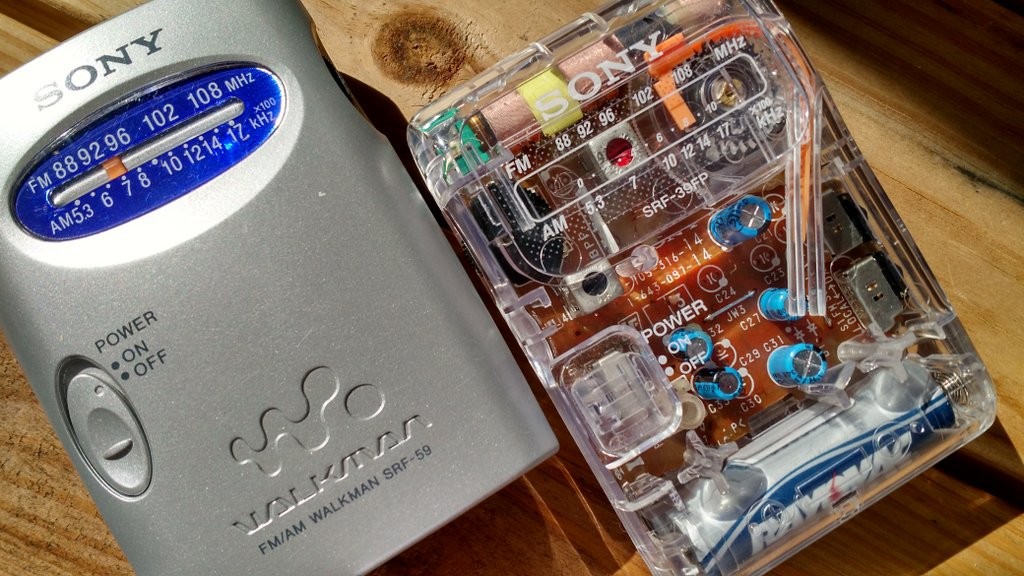 My buddy, Jeff MacMahon, over the Herculodge, forwarded the following message from his reader, Val:
[P]robably some people who are still interested in AM radio will be surprised to see pictures of the Sony SRF-59.
[The] Sony SRF-39FR is an excellent receiver made special for Federal Prison in US.
It is an incredibly sensitive and selective receiver able to pick up every AM frequency.
Somewhere on the Internet, I found a picture of the SRF-59 [which implied that it had the] same circuitry as the Sony SRF-39FR.
I bought SRF-59 from Source Electronic to compare two radios. I was so disappointed after testing the SRF-59.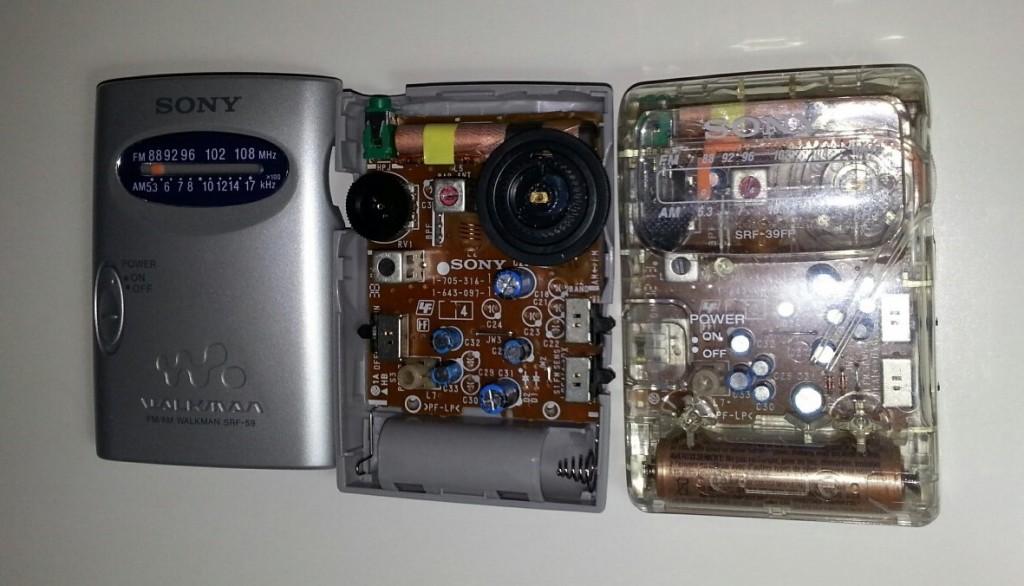 It is absolutely a different receiver compared with the SRF-39FP. It doesn't stay close for performance. I opened it (see photo above) and (surprise!) it was missing a few capacitors…What a shame….
Thanks for sharing this, Val.
My advice? Don't throw the SRF-59 away yet, Val! While it isn't quite on par with the SRF-39FP, it is still quite an amazing MW DX ultralight.
I would suggest that you check out Dave Richard's blog where he details how to tweak the SRF-59 for top performace. Dave's article includes excellent detail and great photos. Click here to view.