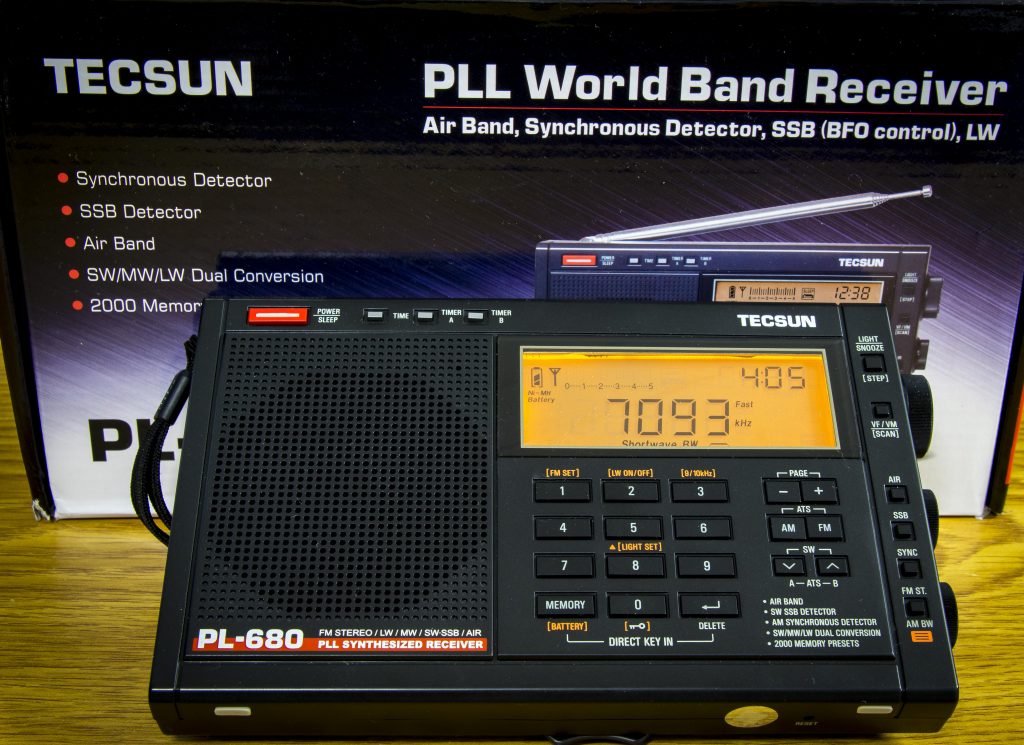 More than two months ago, in the Mount Evelyn DX Report I posted a review of the Tecsun PL-680 portable receiver, entitled Tecsun PL-680 Beats Expectations. In that article, I pointed out many of the positives and a few of the flaws surrounding the unit. At the end of the review, I promised I would do some sensitivity tests on the radio.
Well, I finally got around to completing the tests, and the results are in. Below is a YouTube video showing a practical demonstration of the receiver's capabilities in this area of performance.
The portable Tecsun PL-680 receiver is a hot little radio! As these tests show, it appears to be very sensitive to weak signals. Here, we put the little 680 up against one the best HF transceivers on the market today – the Yaesu FTDX3000 transceiver. The receiver in the 3000 is quite brilliant! And it has all the "bells-and-whistles" to make it even better at digging out weak signals and reducing adjacent channel interference.
However, in these tests we turn off all the fancy facilities on the FTDX3000 and just run the two receivers side by side to see how the 680 compares. We use the same antenna and we plug both radios into the same external speaker, adjusting as close as we can to equal volume and tone quality. We select a variety of shortwave broadcast stations over a range of frequencies from the 60 through to the 16 meter bands. I think you'll discover that the Tecsun is really a very good performer when it comes to sensitivity!
My Tecsun PL-680 Beats Expectations review in MEDXR is an updated version of a column I wrote for the August issue of The Spectrum Monitor magazine.
As always, your feedback is much appreciated.
73 and good DX to you all,
Rob Wagner VK3BVW
Rob Wagner, VK3BVW, is the author of this post and a regular contributor to the SWLing Post. He also blogs at the Mount Evelyn DX Report.