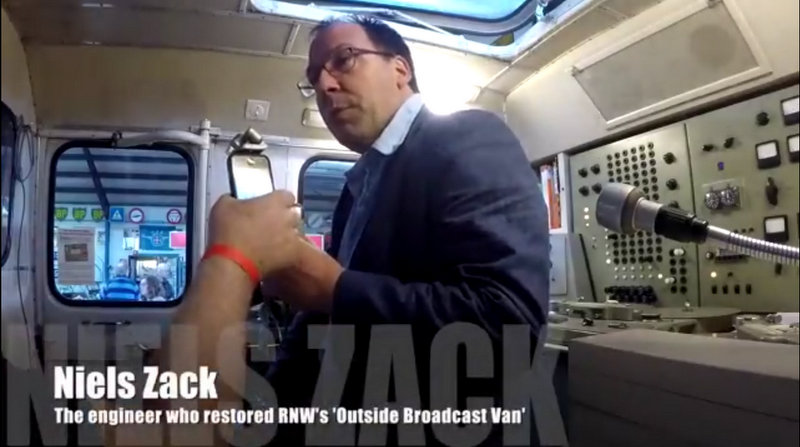 ShortwaveService has uploaded the following video (to YouTube) which features the RNW Operations Van used in the recent 70th anniversary broadcast.
The video includes a tour of the van, the setup used in the 70th anniversary broadcast and an extended interview with Niels Zack, who restored the operations van:
Click here to view on YouTube.
I listened to at least an hour of the Saturday broadcast via the U Twente WebSDR. Sadly, I just discovered the audio dropped about 2 minutes into my recording.
Post readers: Anyone else listen to, record or simply log this anniversary broadcast? Please comment!