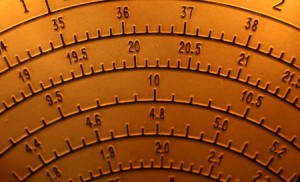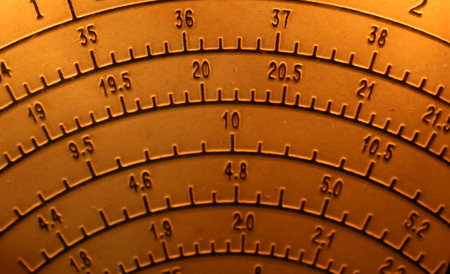 Tim Rahto's radio story is the latest in our series called Listener Posts, where I place all of your personal radio histories. If you would like to add your story to the mix, simply send your story by email!
In the meantime, many thanks to Tim for sharing his personal radio history:
---
Tim Rahto
One night, when I was about six or seven, my brother put me in front of his Sony Earth Orbiter and changed my life forever. He handed me the earplug and told me that, if I was really quiet and didn't bother him, I could hear stations from all over the world. His ploy to keep me occupied and out of his hair worked like a charm, as I was completely fascinated by what I heard.
Fast forward about ten years later to 1987, when I received the best Christmas present ever: a Realistic DX-360. I remember staying up until the wee hours of the morning listening to the BBC, Radio Havana, and many other stations. Imagine my surprise when I found Radio Australia the next morning. Radio from Australia? How was that even possible!? For the next few years, that radio went with me just about everywhere, and serenaded me to sleep just about every night for years. Back then, my favorite stations included not only the BBC and Radio Australia, but also Monitor Radio and Super Power KUSW, the station that sent my my first ever QSL card. I still have it too.

One afternoon while I was in college, my roommate and I decided to stop into a local liquor store and do some comparative shopping. We were just about to leave when I turned around and found myself eye to eye with this beautiful old European style shortwave radio. It turned out that one of the proprietors, a guy by the name of Howard, was a ham, and sold old used radios out of the back of the store. I got to know Howard a little, and bought several radios from him. One day while visiting his store, he shows me the most beautiful thing made of metal I'd ever seen: a Hallicrafters SX-73. Believe it or not, he sold it to me for $75! I think Howard new it was worth ten times that, but he also knew I was a young radio nerd that would give it a good home. That radio was my main receiver for many years after that, and I still have it today. My estate executors can sell it when I'm gone. Until then, it's a keeper.
These days, my shack is an odd mix of both the old and new. I have an old r390a that was recently overhauled by Rick Mish, and a Watkins Johnson WJ-8718a that was brought back up to spec by PCS associates. If I do my part, both of these cold war relics should give me decades of service. My latest addition to the shack is an Elad FDM-S2, which is an amazing receiver! I've never been much of an SDR guy, but this radio might change all of that. Stay tuned!
Anyways, thanks for letting me go down memory lane.
---
Many thanks, Tim, for sharing your memories with us! Snagging a Hallicrafters SX-73 for $75 was, indeed, an excellent deal. Sounds to me like Howard enjoyed feeding your interest in radio. Keep that old girl in good nick and you'll have a radio that will outlast us all. Tell your executors to put it in the casket!
Click here to read our growing collection of Listener Posts, and consider submitting your own!