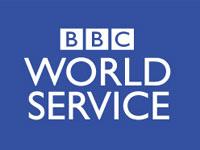 (Thanks to Andy Sennitt for bringing this to my attention.)
This year, it's difficult for me appreciate the annual tradition of broadcasting to the 43 scientists and technicians at the British Antarctic Survey in light of the recent BBC World Service cuts. Still, the broadcast is quirky, nostalgic and certainly DX worth catching.
Here are the times/frequencies courtesy of RNW Media Network:
This half-hour programme will be on the air at 2130-2200 UTC tomorrow (Tuesday 21 June) on the following shortwave frequencies:
5950 kHz  Skelton 300 kW beam 180 degrees
7295 kHz  Rampisham 500 kW  beam 180 degrees
7360 kHz  Ascension 250 kW beam 207 degrees
9850 kHz  Skelton 300 kW beam 180 degrees
Read RNW Media Network's full article on the broadcast here.