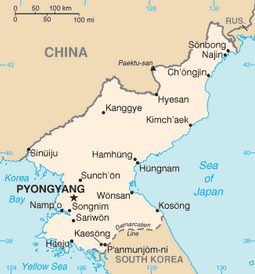 Many thanks to SWLing Post reader, Ulis, for the tip:
(Source: The Independent)
One of the world's experts on North Korea has called on the BBC to "be part of the solution" in fighting human rights abuses under Kim Jong-un's repressive regime by initiating Korean-language broadcasts by the BBC World Service.
Michael Kirby, the eminent retired Australian judge who chaired a recent Commission of Inquiry (COI) on North Korea for the United Nations Human Rights Council, told The Independent that the BBC could make a difference to the lives of people in "a country that has been largely cut off from the rest of the world".

Speaking in a personal capacity, Mr Kirby said the BBC was in a position to make a difference in North Korea.

[…]He told The Independent: "The strict controls on sources of information in North Korea, revealed in the COI report, surely add to the arguments for an increased outreach by the civilised world to the people of North Korea. With its hard won reputation for truthful reporting, fair coverage and proper priorities, the BBC has a special potential to be part of the solution."

[…]Funding of the World Service has passed from the Foreign & Commonwealth Office to the BBC. Previous BBC studies have identified problems in providing a Korean service, especially in relation to the difficulties of the North Korean population tuning in and defying the ban on listening to foreign broadcasts.

Foreign Secretary William Hague said recently that it was "not currently possible for the World Service to offer a meaningful, effective and cost-effective service". But last week Foreign Office minister Hugo Swire gave renewed hope to campaigners for a Korean service when he said: "We have approached the BBC and are waiting for its detailed response."[…]
Read the full story at The Independent.