Last night, while learning the ropes of the new Elad FDM-S2, I noticed some great music on 9,420 kHz, the former Voice of Greece frequency.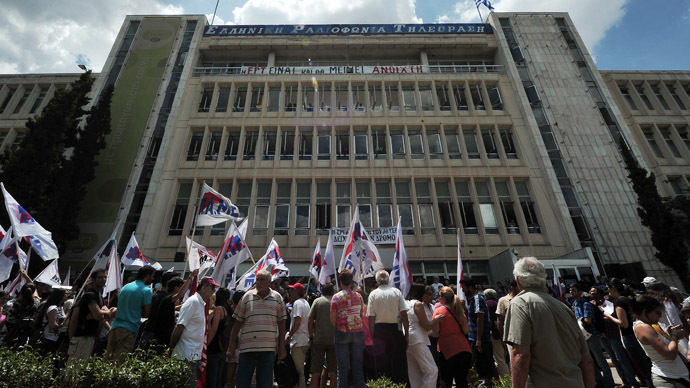 It was then that I realized yesterday (June 11) marked the one year anniversary of the day that the Greek government shut down ERT and the Voice of Greece. If interested, click here for some audio I recorded that very night.
Amazingly, one year later, 9,420 kHz is still active out of the Avlis transmitter site and last night, the Radio Station of Macedonia (a.k.a., ERT 3) was playing an excellent mix of Greek music and jazz.
Click here to listen to the 51 minute recording, made with the Elad FDM-S2 software defined receiver, starting at 00:50 UTC:

You'll note great audio fidelity and a low noise floor despite the numerous static crashes present from area thunderstorms. (Note that I did not have DSP noise reduction nor the noise blanker engaged.) I started the recording in standard AM mode, then changed it to AM synchronous detection between songs in the first half of the recording.