[STF Radio QSL card front (above) back (below). Original scans by Steve Yothment]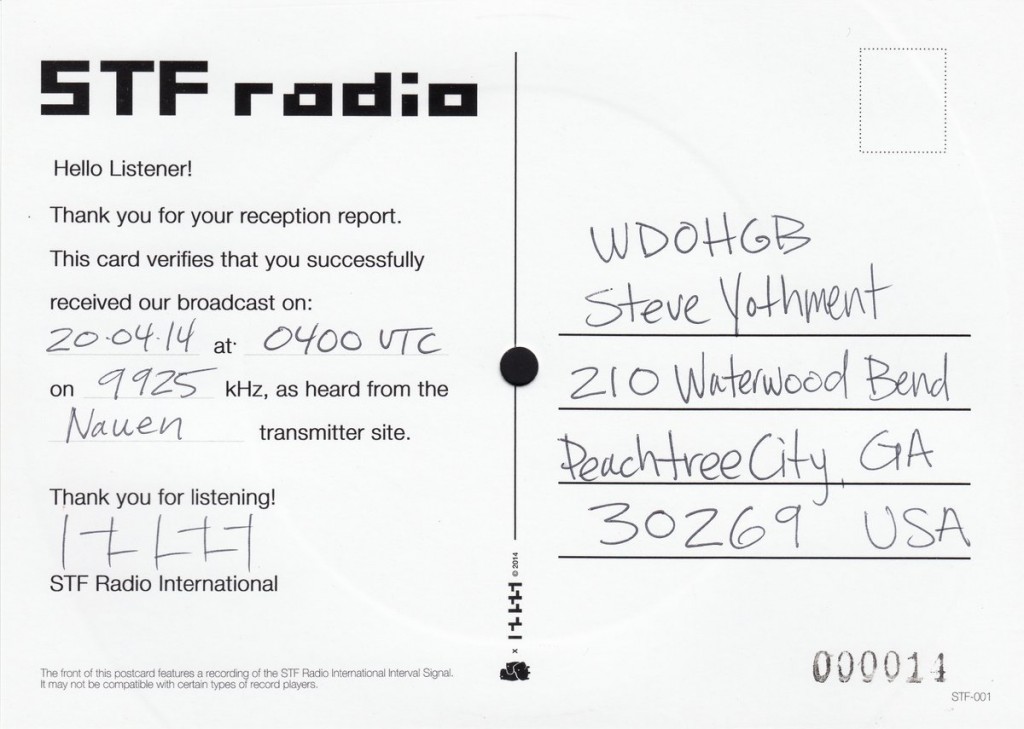 SWLing Post reader, Steve Yothment (WD0HGB), writes:
"I received an "audio QSL" card from STF Radio International a few days ago. Have you heard about it? [The QSL] actually has grooves on the card that you can play on a phonograph. I had a friend play the audio on his phonograph and he converted the audio to MP3 format. Then, I decoded the digital info in the file."
Click here to download or listen below: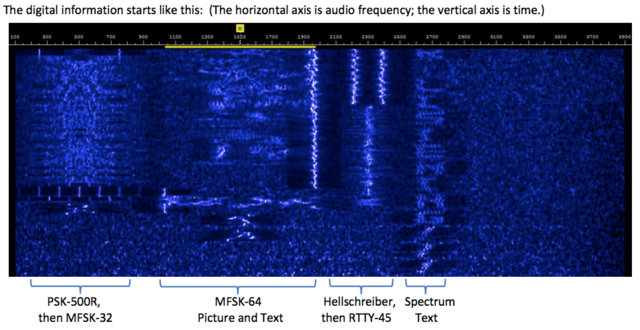 Steve decoded the digital data from the audio QSL card and documented the contents on a PDF document.  Click here to download.
Steve: this is brilliant!  Thank you not only for sharing the QSL card images, but for the audio and your excellent documentation of the digital decode!
Readers: What's the most interesting QSL card you've ever received?