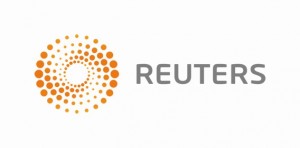 Wow–seems the FCC and Justice Department took notice of Reuters' CRI investigation reported earlier:
(Source: Reuters via Mike Terry)
The Federal Communications Commission and the Justice Department are investigating a California firm whose U.S. radio broadcasts are backed by a subsidiary of the Chinese government, officials said.

Both investigations come in response to a Reuters report published on Monday that revealed the existence of the covert radio network, which broadcasts in more than a dozen American cities, including Washington, Philadelphia, Boston, Houston and San Francisco. (reut.rs/1Wrflt4)

"Based on reports, the FCC will initiate an inquiry into the facts surrounding the foreign ownership issues raised in the stories, including whether the Commission's statutory foreign ownership rules have been violated," FCC spokesman Neil Grace said.

The California firm is owned by James Su, a naturalized U.S. citizen born in Shanghai. Reuters reported Monday that Su's company, G&E Studio Inc, is 60 percent owned by a subsidiary of Chinese state-run radio broadcaster China Radio International (CRI).

The FCC doesn't restrict content on U.S. radio stations, except for rules covering indecency, political advertising and children's programming.

But under U.S. law, the FCC prohibits foreign governments or their representatives from holding a radio license for a U.S. broadcast station. Foreign individuals, governments and corporations are permitted to hold up to 20 percent ownership directly in a station and up to 25 percent in the U.S. parent corporation of a station.

G&E does not own any U.S. stations, but it leases two 50,000-watt stations: WCRW in Washington for more than $720,000 a year, and WNWR in Philadelphia for more than $600,000 a year.

Through a different set of limited liability companies, Su owns, co-owns or leases virtually all the air time on at least a dozen other U.S. stations. Those stations carry G&E content, which is produced largely by his West Covina, California studios or by state-run CRI in Beijing….