Many thanks to SWLing Post reader, Mark Hirst, who writes:
Thomas,
I have been very impressed by the shacks featured on SWLing !
I don't really have the room to accommodate such large collections, or to dedicate a special area to just radio.
I tend to perch a radio on a spare surface in the front bedroom, and then cycle through my small collection on a weekly or bi-weekly basis, returning the previous radio to storage to await its turn in a month's time.
Since newer houses and gardens are typically quite small in the UK, I've always been thinking in terms of radio on safari, so with the weather starting to improve, I present to you my 'shack' consisting of a recently acquired IC-7100 inside a fortuitously sized toolbox. The radio runs in the bedroom like this too, usually connected to a Wellbrook loop when not transmitting.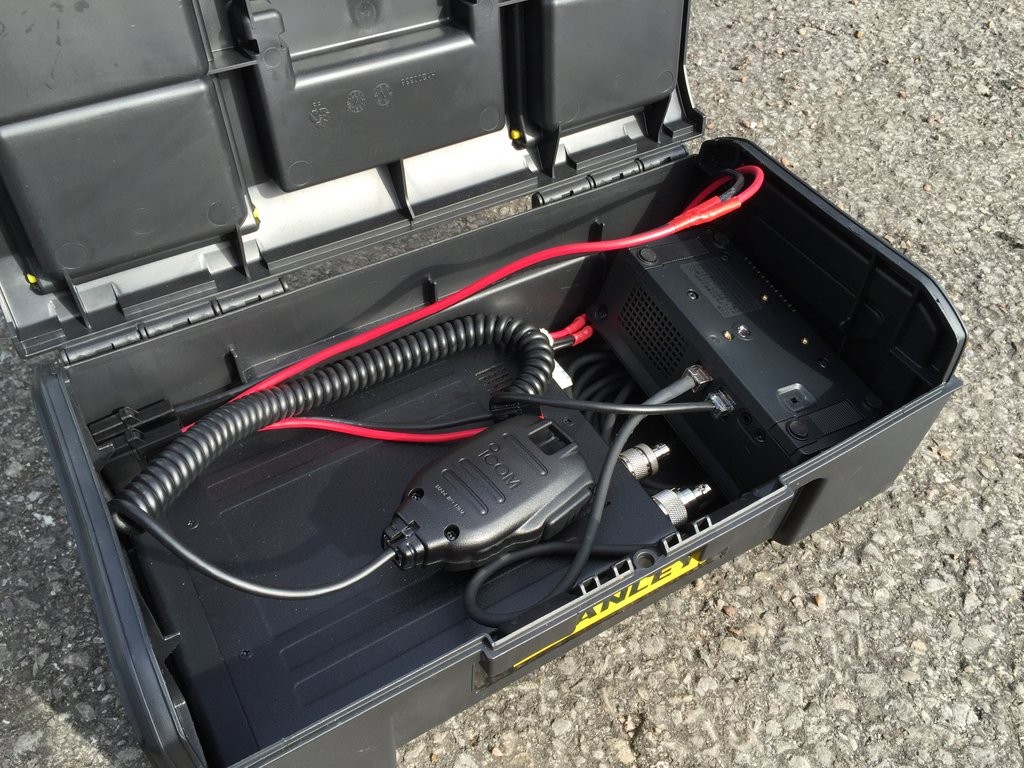 The picture [above is of the] head unit in stowed configuration, as the lid of the box doesn't quite clear the unit when sitting on the base. The space on top of the radio is then filled by the SOTA Beams antenna bag and other sundries. The battery travels separately in the backpack.
My plan was to never have to connect/disconnect the ethernet style cable between the two halves, looks like the plan worked !
You can see it in action here:
This is a brilliant kit, Mark–a great way to escape urban radio interference! The Icom IC-7100 is uniquely qualified for the deep case, too, since the control head can sit on top of the body while in use. The angle of operation is also ideal. Very cool–thanks for sharing!