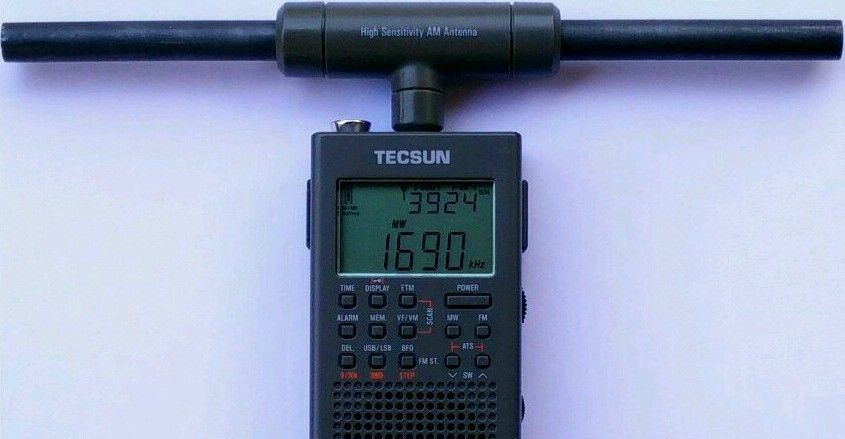 After our post this morning regarding the high-gain ferrite bar antenna (available via eBay), I received a message from Nick at CountyComm.
Nick notes:
"[The high-gain antenna is] very cool however we wanted to let you know that we found out it [can] actually destroy the antenna input to the GP5/SSB or GP5/DSP because of its heavy weight. [W]e had at least five radios come back [after] customers had purchased the large ferrite antenna from an eBay seller."
Many thanks, Nick, for the feedback. It is important to note that the high-gain bar antenna is not an OEM product, so CountyComm isn't responsible if it harms the radio's antenna jack.
While still relatively lightweight, the high-gain bar antenna is substantially heavier and longer than the GP5's supplied MW antenna.
I've been concerned about dropping the GP5/SSB with the larger bar antenna inserted–fearing the jack could break off–so I've been very careful using it. I'll probably continue using the larger ferrite bar, understanding that I'll have to handle it with care.
If you're concerned about damaging your radio, I would suggest using an inductively coupled AN200 loop antenna instead.
Again, Nick, thanks for the heads-up!