Many thanks to SWLing Post contributor, Gary Wise (W4EEY), who shares the following guest post:
---
It's funny how much we radio folks share in common. The recent posts on Arvin radios made me smile because I have an Arvin radio too. An Arvin transistor was my very first radio, and here she is: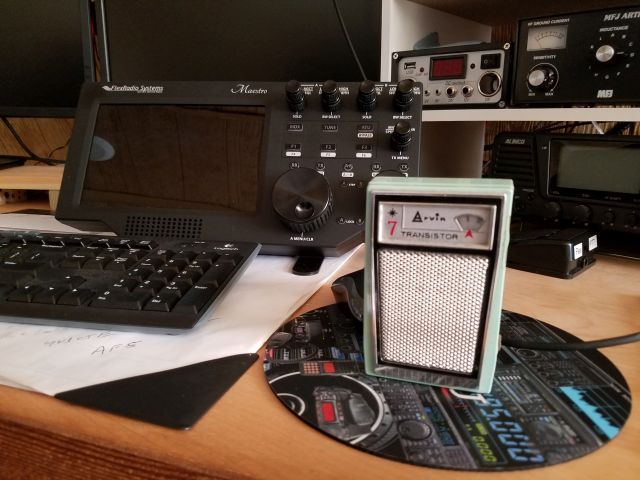 This is the Arvin Model 61R35 in Ice Blue (it also came in black). My parents bought it for me in roughly 1962 or 63. It was the first radio that was mine (though we did have an older Crosley tabletop in the living room of our house in Midland, Michigan that we all used). Mine had seven Germanium (!) transistors (as silicon transistors were not yet in wide production in the early 60s).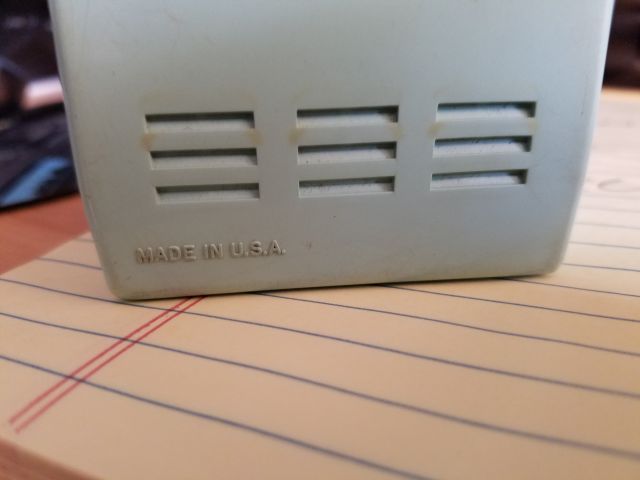 And Made in America! Arvin was an Indiana company as I recall.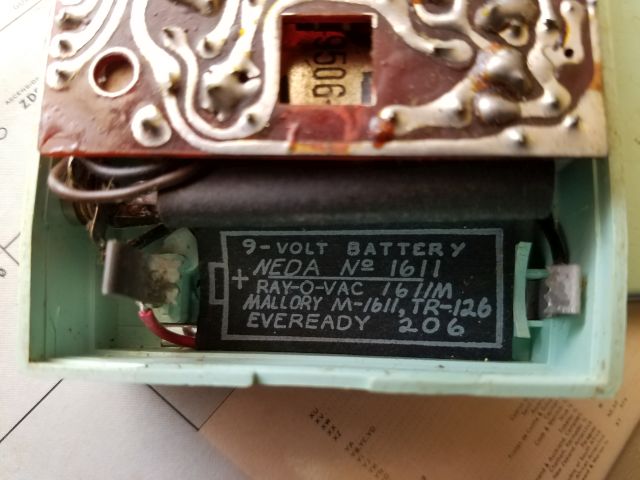 It used a Round 9V battery. They were hard to find even back then, and I expect impossible to find today.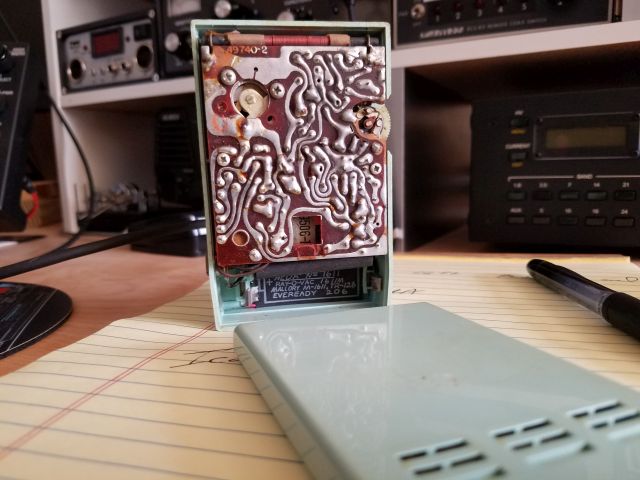 I used to love to put my fingers on the PC board while the radio was on and listen to the buzzes and noise that I could create. Unfortunately, I think this is what killed the radio and required my folks to mail it off to the big city (Flint, Michigan) to have it repaired. No one in my "little" town could fix solid state radios back then.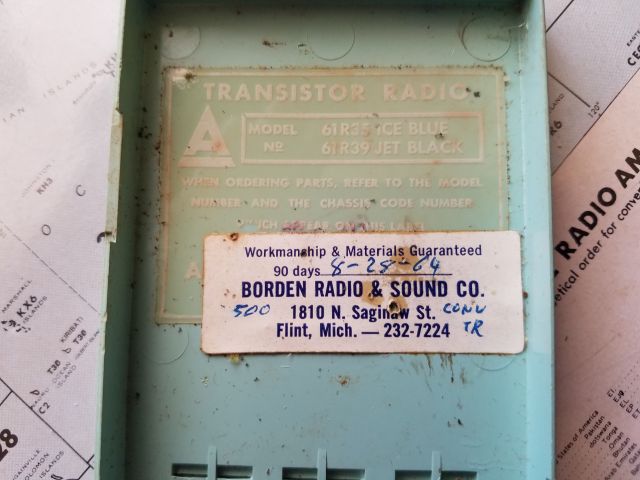 I was fortunate not to lose this radio in my many moves throughout the years. I display in proudly in my ham shack.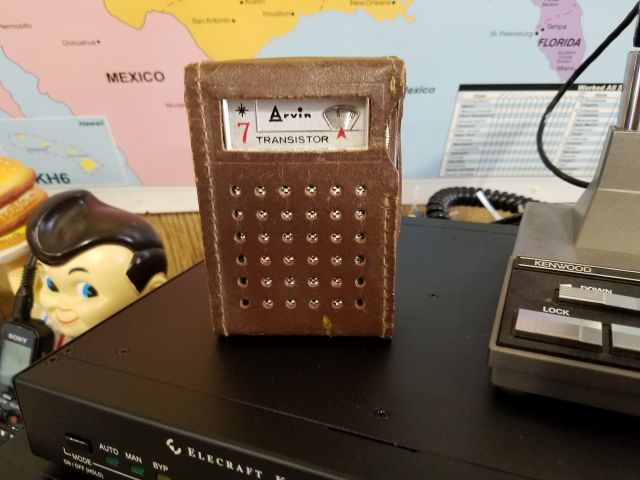 Thanks for the memories!
73,
Gary
W4EEY
---
And thank you for sharing your memories and the great photos of your Arvin Model 61R35, Gary! What a cute little radio–I'm glad you've taken care of it all of these years.