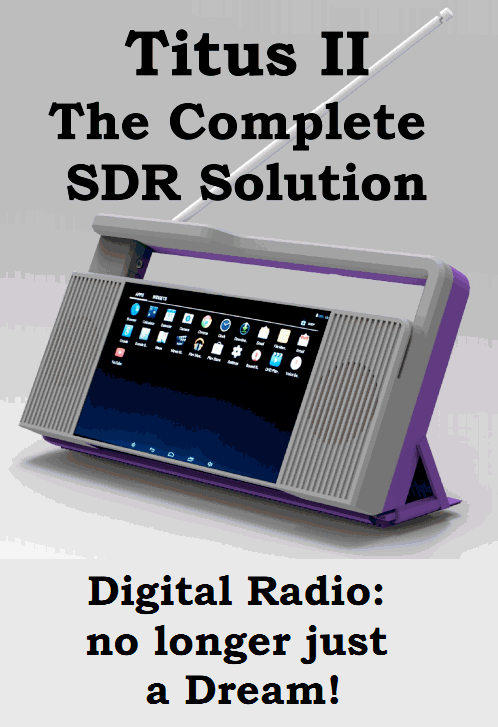 Many thanks to SWLing Post contributor, Richard Langley, who writes:
There was a segment on the latest episode of AWR's Wavescan (9 April 2017) about the Titus II DRM receiver recorded during the recent HFCC meeting in Jordan. In it, it was stated that the shipment of the first 1500 units was expected at the end of March or by the first half of April. Included some discussion of added shielding to prevent digital noise and the high-sensitivity of the receiver compared to other DRM units. Streaming and download of the Wavescan episode is available here:
http://awr.org/program/engmi_wav-2/
 Many thanks for the tip, Richard!