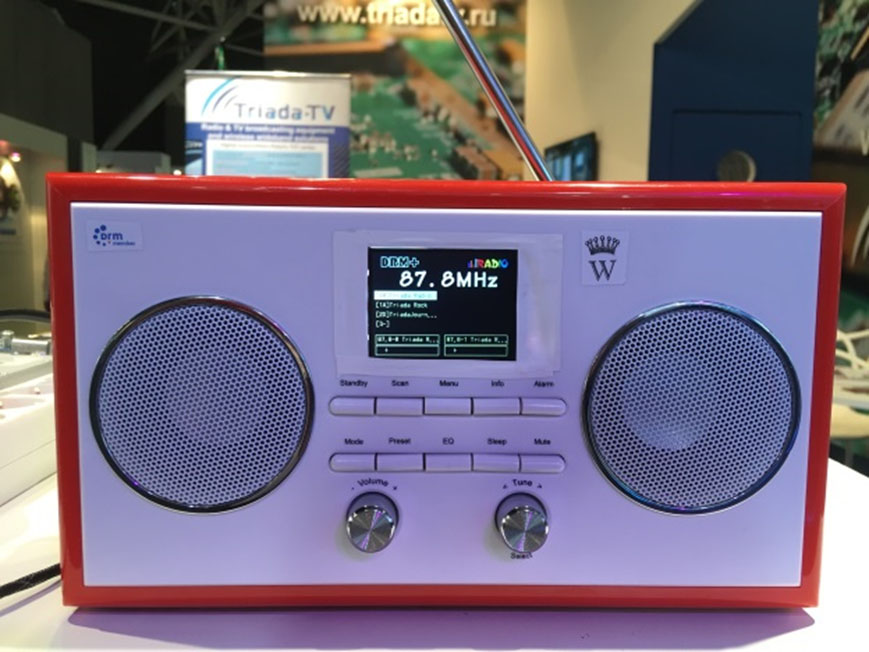 Many thanks to SWLing Post contributor, Mangosman, who notes:
There is a new digital receiver available. It can receive DRM in all bands from low, medium, high and band 1 & 2 VHF, as well as DAB+ and analog AM and FM.

It cannot receive HD radio because Xpedia charge licensing fees on every receiver and the market is restricted to USA and Mexico.

https://www.alibaba.com/product-detail/DRM-DAB-Digital-Radio-Receiver_11547499.html
Thank you for the tip!  It appears this receiver is a product of  STARWAVES GmbH, Germany/Switzerland, although I assume it's manufactured in China based on the bulk order costs.
I've reached out to the manufacturer for more details as there are few specifics and no specifications on the Alibaba page.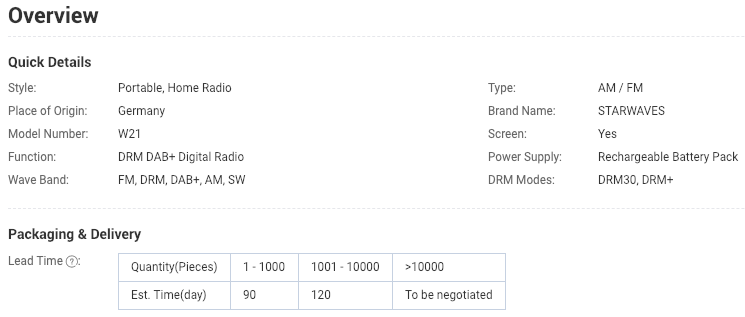 There are also no details about this radio on the Starwaves website.
If/when we receive more information about this radio, we'll share it here on the SWLing Post. Stay tuned!
Do you enjoy the SWLing Post?
Please consider supporting us via Patreon or our Coffee Fund!
Your support makes articles like this one possible. Thank you!