Many thanks to SWLing Post contributor, Mangosman, who shares the following review:
---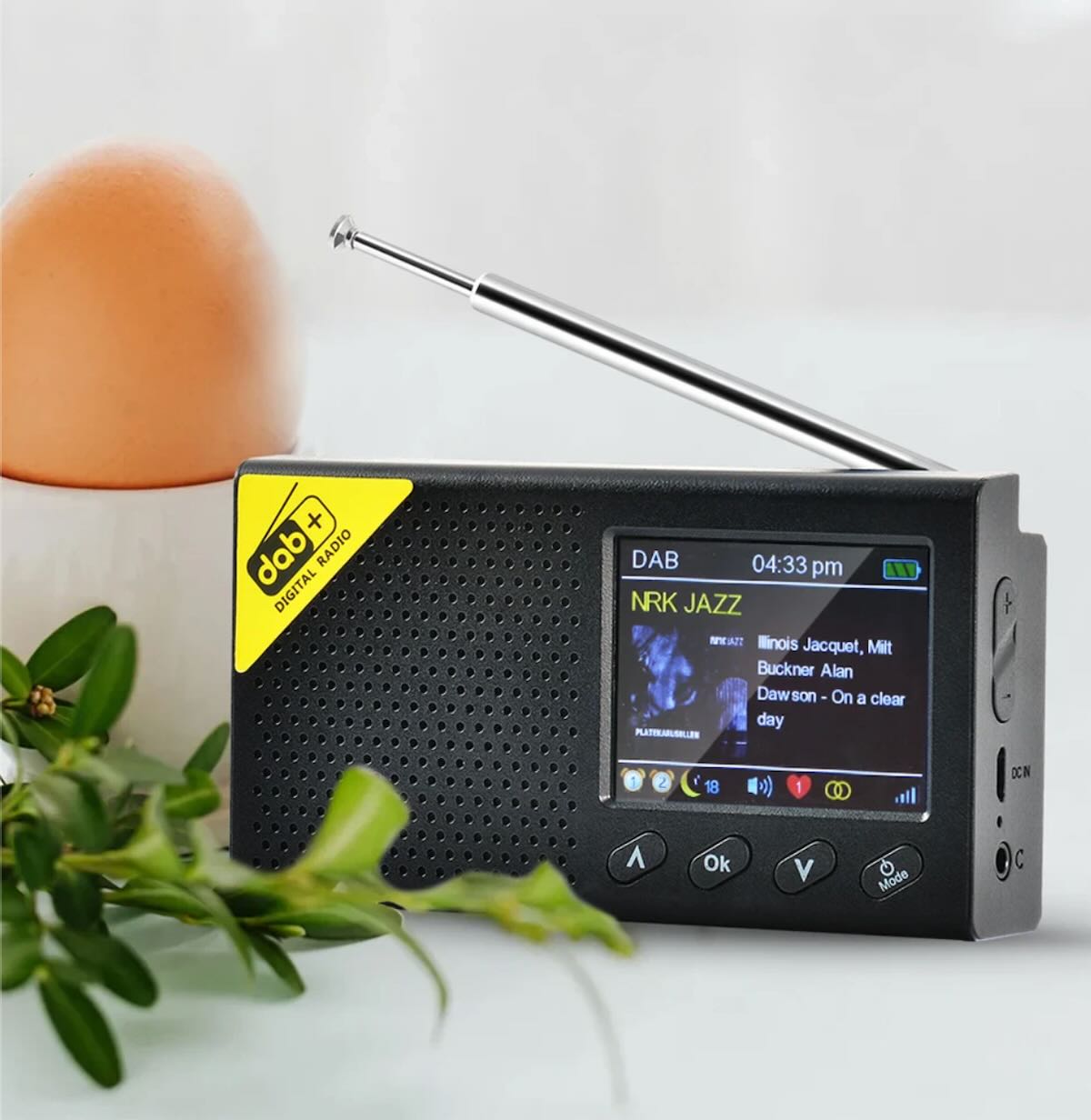 DAB+ digital audio/FM receiver and Bluetooth Audio Player with 2.4 inch LCD Display 
by Mangosman
Digital Audio Broadcasting with improved audio compression and error correction is called DAB+. I have had this radio for a few years.
Retail in Australia DAB+/FM radios are generally double the price and more. There has only been one model of DAB+/FM/AM radios which is now no longer trading.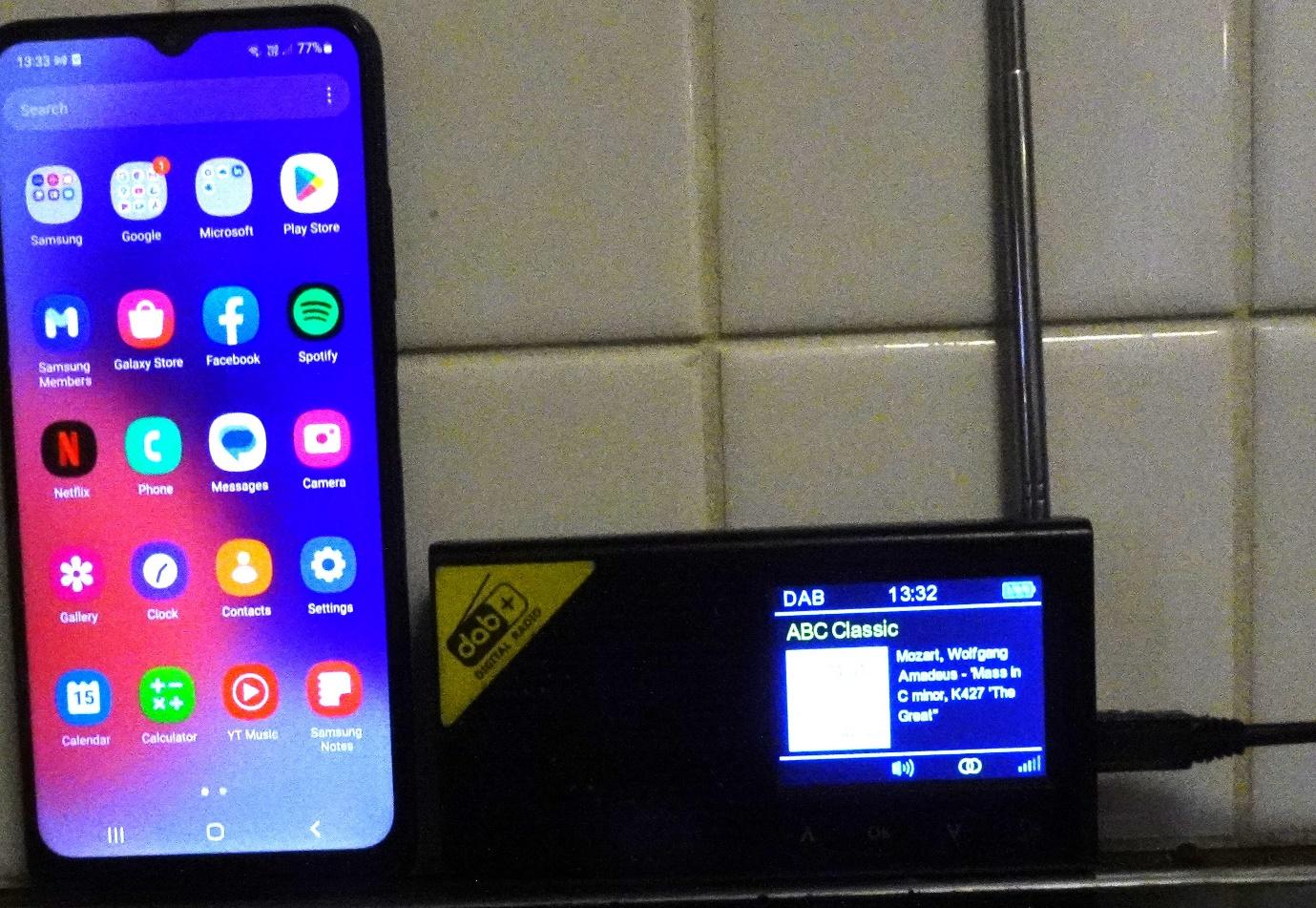 This is a size comparison, the sound is very clear and is surprisingly good on music as well, despite having such a small speaker. Even at maximum volume there is no audible noise or distortion. The stereo program HE AAC compressed and FM and Bluetooth and is available on cabled headphones. Such a small speaker cannot produce much in the way of bass, but it is present on headphones.  Since DAB+ is a pure digital system, there is, full stereo, no noise as the radiated signal deteriorates, until the receiver mutes when error correction fails. The radio has a 400 mm long telescopic antenna.
On FM this receiver will decode Radio Data System data, I have had more sensitive FM reception.
This is the most sensitive DAB+ receiver I have owned. I am also currently also using two BUSH clock radios. I also have used older headphone radios, but push buttons and headphone sockets haven't been very reliable.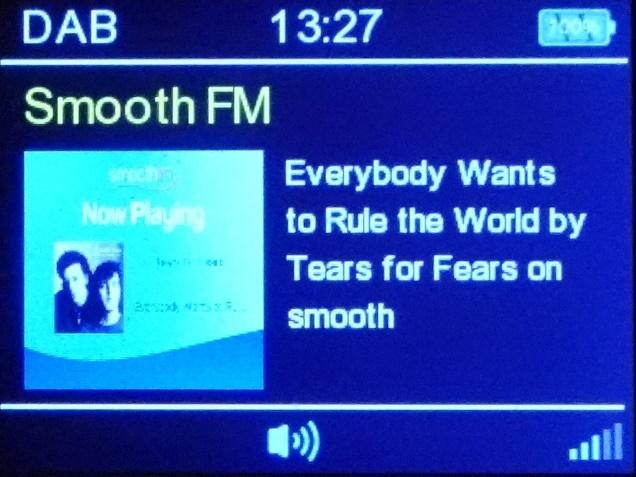 This screen shows a full  colour album cover which can fill the screen and title. Smooth FM is the broadcaster's name because it is simulcast in some other cities on FM and DAB+. The indicators on this screen are level of battery change, muting, stereo indicator, when decoded and the signal strength. Continue reading →