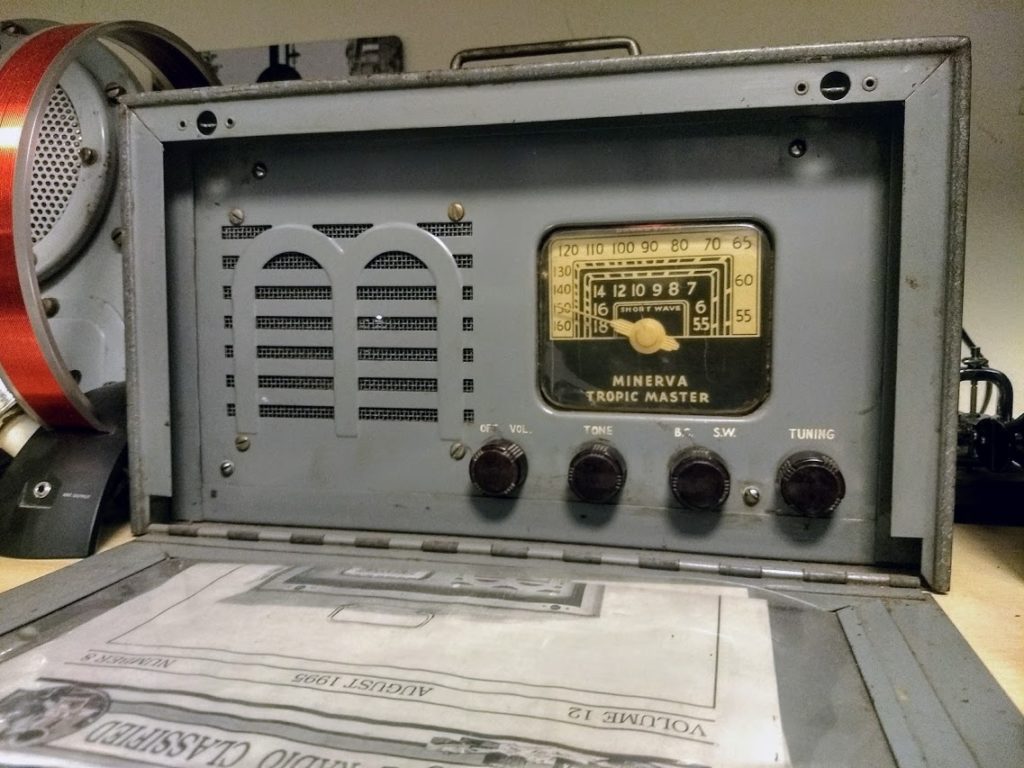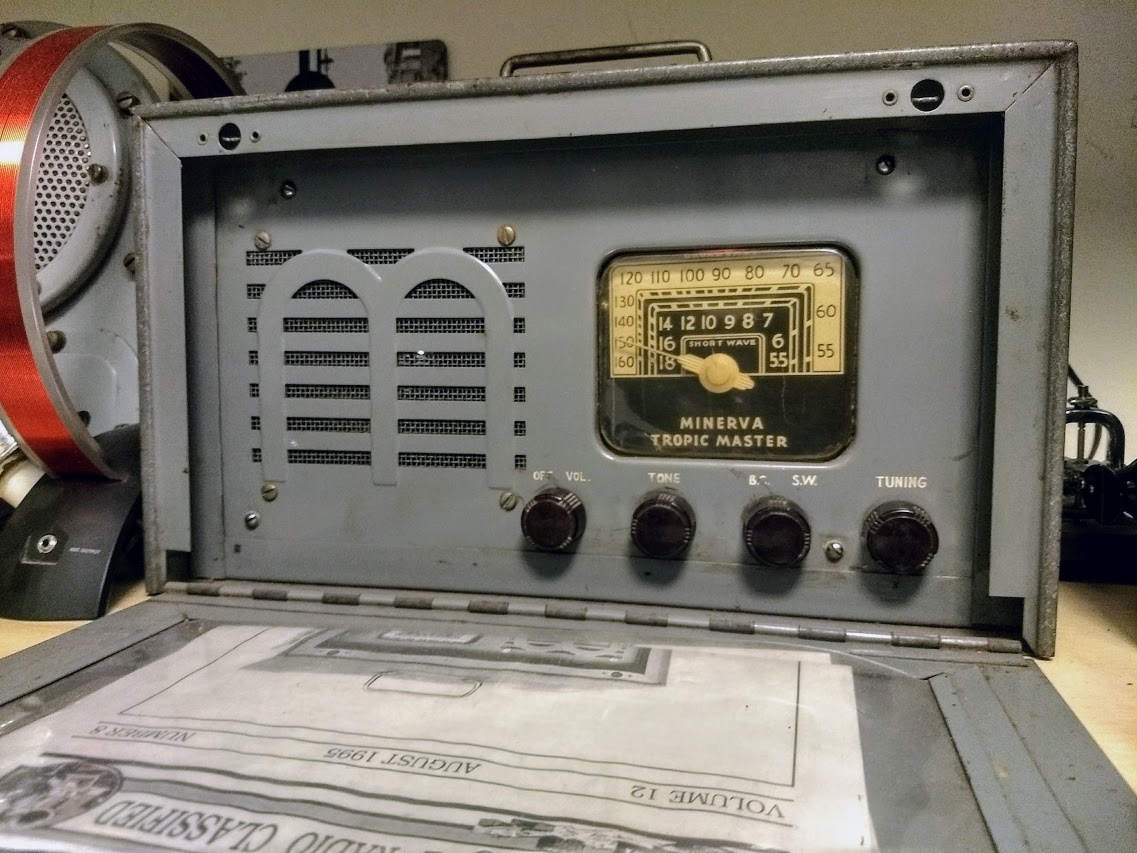 If you're a regular here on the SWLing Post, you've no doubt discovered that I'm a fan of vintage radios.
Lately, I've been attempting to let go of some of my vintage gear to give my favorite rigs proper shelf space and dedicated antenna time. To keep temptation at bay when I visit flea markets or hamfests (like Hamvention and the one in Shelby, NC) I now focus on WWII era radios; specifically "morale" radios that were used for troop entertainment. I've two morale sets: the Scott Marine Radio Model SLRM (technically, a commercial version of a Navy set) and the Minerva Tropic Master.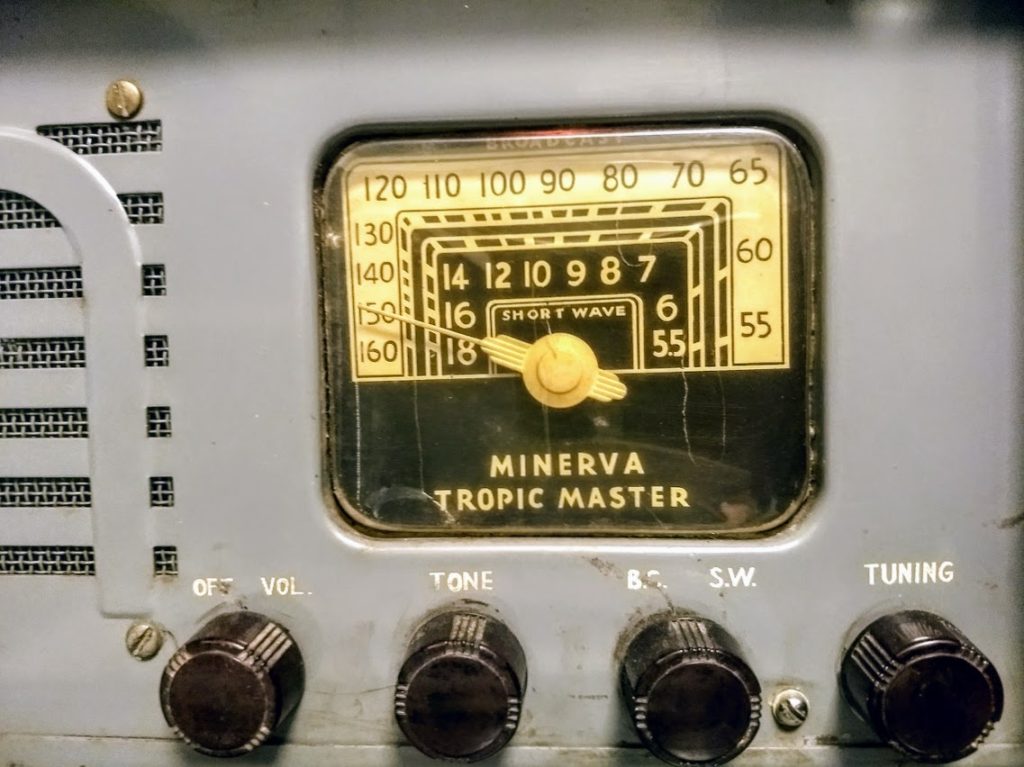 I purchased this Minerva set off of eBay a couple years ago. I got it for $50 or $60, if memory serves (the seller originally wanted $180 + shipping!). He claimed it worked, but after I asked him a few questions prior to making an offer and learned that "working" meant the speaker prodeced a noise and the backlight worked. I made a low offer and he accepted.
Last year, I took Minerva over to my buddy, mentor and boat anchor doctor, Charlie (W4MEC). Charlie discovered the radio had many issues and several poorly implemented repairs. Still, in a few short weeks, when parts arrived he brought the girl back to life.
The Tropic Master is a portable eight tube receiver that covers both the AM broadcast band and shortwave bands from 5.5-18 MHz. It can be powered by AC or DC. It was "tropicalized" to withstand extreme heat and humidity. The internal speaker produces mellow, full-fidelity audio and the volume can be increased to room-filling.
To give you a taste, this morning I tuned the Tropic Master to my in-house AM transmitter on 1570 kHz which was being fed audio from The UK 1940s Radio Station (my favorite Internet radio station). This particular clip features Jay Lawrence's excellent show, From Stateside:
Click here to view on YouTube.
The Tropic Master is portable and even has a fold down handle on top of the chassis. Though substantial, it must be the lightest of all of my vintage metal chassis radios.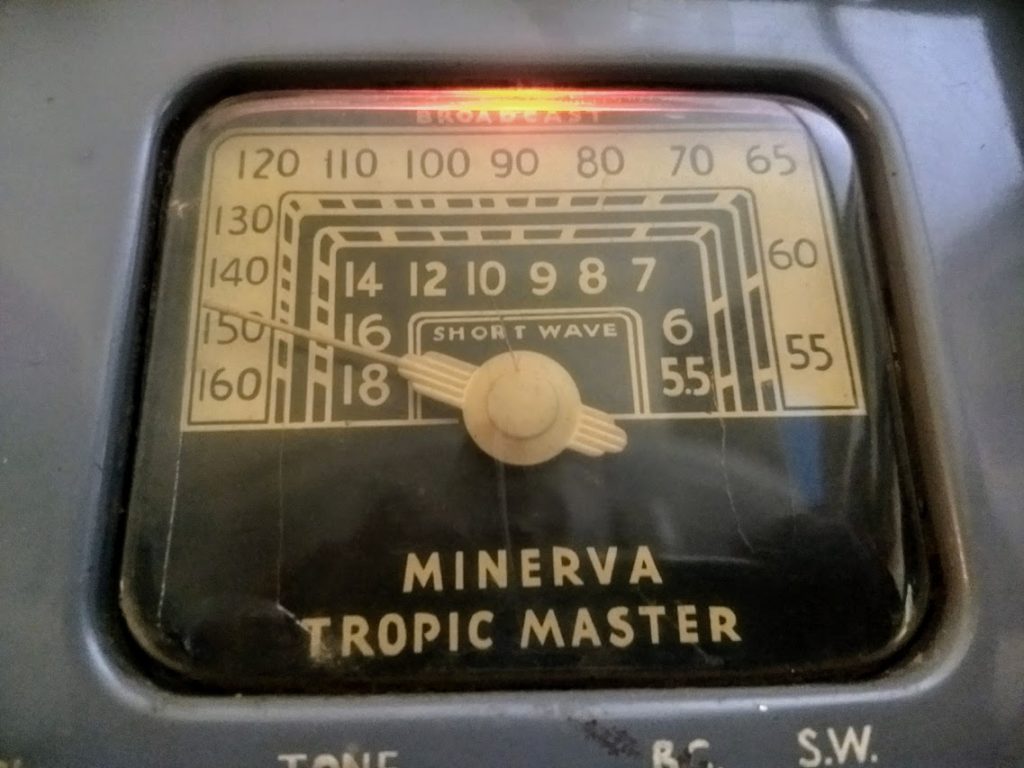 Tuning isn't exactly precise, but it does the job and is a pleasure to use. It's quite sensitive on both shortwave and mediumwave. Last night, she was tuned to the Voice of Greece on 9420 kHz–I probably listened to two hours of Greek music while her eight tubes warmed the shack.
If you ever find a Minerva Tropic Master at a flea market or hamfest, I say adopt one! It's a beautiful receiver and like all good vintage radios has a story and history of its own.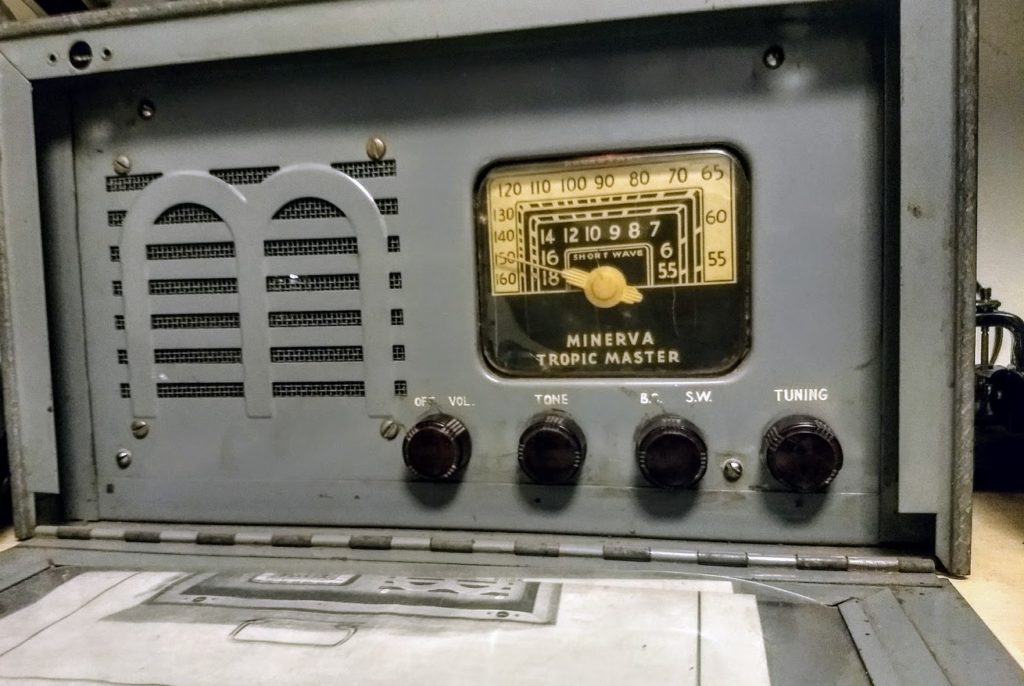 Post readers: Any other Tropic Master owners out there or do you have a morale radio? Have you ever spotted a Tropic Master in the wild? Please comment!