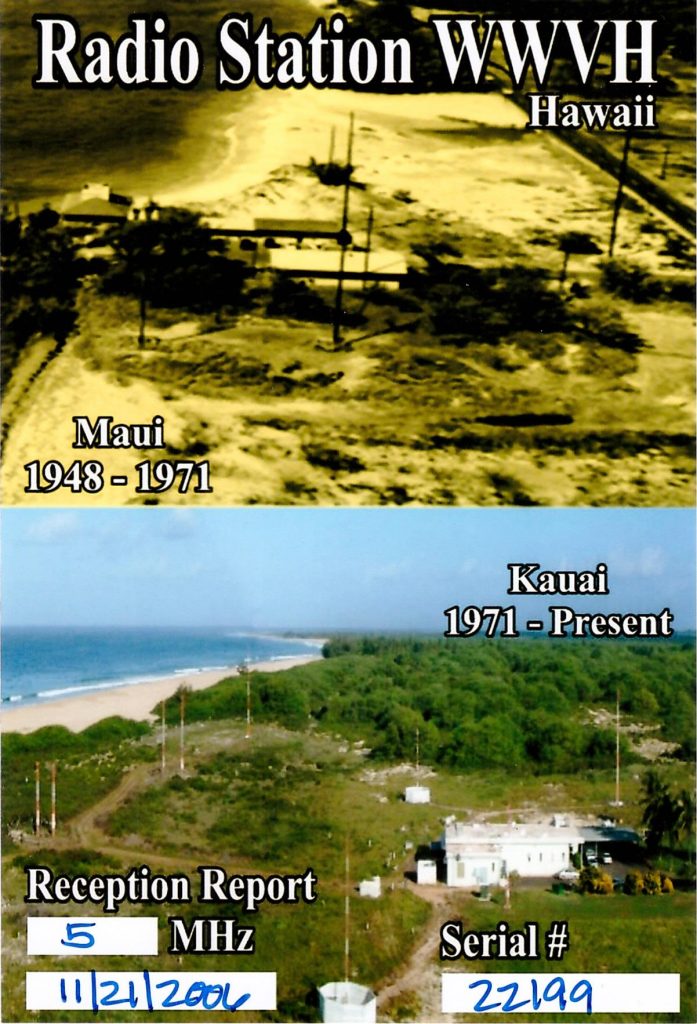 Many thanks to SWLing Post contributor, Lennart Weirell, who writes:
I saw the recent posting of a QSL card from WWV. Here is my QSL card from WWVH,
Hawaii 5 MHz from 2006 [above].
Thanks for sharing this excellent QSL, Lennart!
Update on shutdown of WWV, WWVH and WWVB
Post Readers: please keep in mind that the NIST 2019 Presidential Budget request includes a desired reduction of, "$6.3 million supporting fundamental measurement dissemination, including the shutdown of NIST radio stations in Colorado and Hawaii."
This would equate to the closure of WWV, WWVH and WWVB. 
Unless enough people protest this budget proposal, these sites will be closed.
If you value these services, I would encourage you to contact your local representatives, and sign this White House petition.